Livestream with Cassidy Williams: Building a Hello World React App with HarperDB!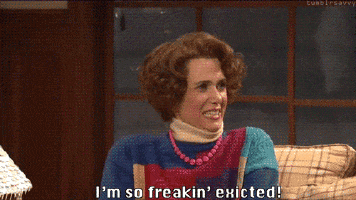 We were SO excited to be able to host Software Engineer Cassidy Williams for this fun interactive event! Cassidy built a Hello World React App live with HarperDB. For developers of any skill level, this livestream will help you sharpen your React skills, as well as app development and general database knowledge. The demo was followed by a Q&A with Cassidy and the HarperDB leadership team!


Meet Cassidy
Cassidy is a Principal Developer Experience Engineer at Netlify. She's worked for several other places, including CodePen, Amazon, and Venmo, and she's had the honor of working with various non-profits, including cKeys and Hacker Fund as their Director of Outreach. She's active in the developer community, and one of Glamour Magazine's 35 Women Under 35 Changing the Tech Industry and LinkedIn's Top Professionals 35 & Under.
As an avid speaker, Cassidy has participated in several events including the Grace Hopper Celebration for Women in Computing, TEDx, the United Nations, and dozens of other technical events. She wants to inspire generations of STEM students to be the best they can be, and her favorite quote is from Helen Keller: "One can never consent to creep when one feels an impulse to soar." She loves mechanical keyboards and karaoke.
Meet HarperDB
HarperDB is a distributed database focused on making data management easy. It has an easy to use REST API, and supports NoSQL and SQL including joins. HarperDB leverages standard interfaces, and users can be up and running in minutes. Great for use cases where you need rapid application development, integration, edge computing, distributed computing, and real-time operational analytics. Feel free to learn more about our architecture/technology, or check out our other articles.
Meet React
ReactJS is a declarative, efficient, and flexible JavaScript library for building user interfaces. It lets you compose complex UIs from small and isolated pieces of code called "components". React is one of Facebook's first open source projects that is both under very active development and is also being used to ship code to everybody on facebook.com. Check out this awesome beginners guide to React on DEV as well.