Logo Designing is a great skill for everyone whether you are a working professional, housewife, student, or even freelancer. In this digital world, every business needs logo and most of them outsource the logo designing to professionals. The Courses do not need any special skills just basic knowledge of operating a computer is needed and the rest of all will be taught by the instructor of the course.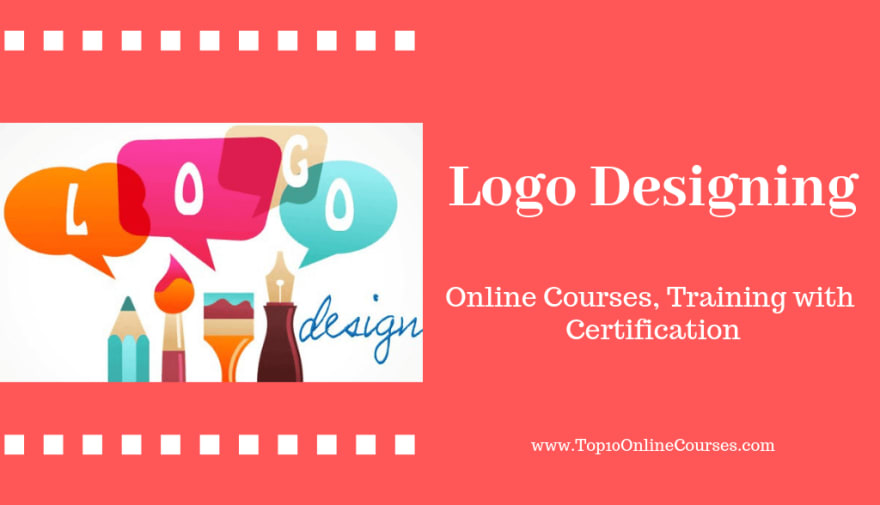 We have reviewed some of the best Logo Designing courses from Udemy and picked 5 top quality latest updated tutorials for you. You can either enroll in one course or more based on how much you want to learn.
Logo Design Mastery In Adobe Illustrator
This powerful extensive class trains you in all aspects of the logo design process including logo design theory, execution, working with typography, selecting color pallets, preparing and exporting files and how to work with adobe illustrator to create stunning logos.
Not only that this class teaches you how to work with clients by following several full logo design projects from start to finish. We talk about what type of questions to ask clients before starting your logo design process.
We also apply our logos to mockups so we can create polished presentations for our portfolio or to the client for approval. We even talk about where to find possible clients by following a step by step process.
For the theory section of this course, we dive into logo design categories and also review all the different logo design styles while showing stellar examples of each.
Logo Design in Adobe Illustrator – for Beginners & Beyond
Do you want to be a professional logo designer who can design stunning logos with little effort? This is your exclusive opportunity to learn from an award-winning, published logo design professional so that YOU can do this in no time at all!
In the course, I reveal the whole professional logo design process from start to finish covering everything from sketching, fonts, character placement, symbol development, color application, and much more. You'll also learn insider tips and tricks as well as having a full briefing of logo design types in exclusive showcases.
I also provide all the materials I use to run my day to day logo design business so you can use them to do exactly the same from logo design client questionnaires to email templates. You'll also gain insight into my communication with a real-life client as we embark upon the First Point Surfing case study!
Logo Design in Adobe Illustrator – The Intermediate Level
As a logo design professional with over 18 years of experience, I'm going to reveal to you the next stage of learning in the exact manner in which I learned myself. We're going to cut to chase and explore all the next realm of logo design, leaving nothing untouched and delivered in a no-nonsense manner!
In this second series, we're going to cover: key logo principles, font selection strategies, precise and professional kerning, measurements, spacing and balance, hidden meaning application, and the all valuable negative space logos - which separates the amateurs from the professionals!
Logo Design in Adobe Illustrator – The Advanced Level
Whether you've tackled my Beginner & Intermediate logo design courses or if you're just ready to jump into the deep end, to discover the gems of advanced logo design, I've got a whole range of logo design wisdom to reveal to you!
We're going to explore the technical depths of advanced logo design skills!
In the course, I'm going to reveal everything from the utilization of grids, transposing them to illustrator, selection of high-quality fonts, and detailed type manipulation whilst exploring and utilizing the almighty Golden Rule in a logo design case study for a luxury watch brand.
Graphic Design Masterclass – Learn GREAT Design
Are you intimidated by learning photoshop, illustrator, or InDesign and want to learn through practical real-world projects? Than This class will be for you!
We will extensively review Typography, color theory, layout, and composition, how to use photos in design, photo manipulations and editing and magazine layout design, branding, and logo design just to name a few.
We also learn the basics of Adobe Photoshop, Illustrator, and InDesign and do projects with real-world applications. Every designer needs to know and master these programs and this course makes sure you know the essential tools to power through amazing projects.
These are some of the best logo designing courses online. You can enroll in the first one or the series of course from beginning to advanced.