Deadline to apply for this program is March 31st
The program accepts a limited number of members per year
Apply -> https://amazonmr.au1.qualtrics.com/jfe/form/SV_8wR79G4spteIvhX
This short article will explain;
-What the AWS Community Program is
-Why you should apply
-Tips for your application
I work for Liberty IT in Belfast, there are 4 people in my workplace who are also community builders and hopefully you can be as well!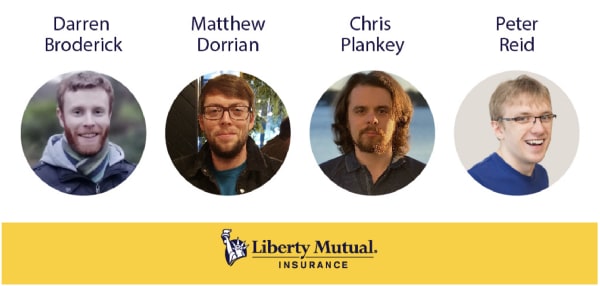 ---
What is the AWS Community Program?
"The AWS Community Builders program offers technical resources, mentorship, and networking opportunities to AWS enthusiasts and emerging thought leaders who are passionate about sharing knowledge and connecting with the technical community."
It is a massive area of connections, information, tech talks, soft skill building, beta opportunities, support for innovations and certifications.
All of this is mostly contained in 2 areas, a private Slack Channel and a blog post site known as Dev.To, mine is https://dev.to/iamdbro
The length of duration in the program is 1 year, you can re-apply at the end of your term.
The program is free for all members.
Expectations
Program members are expected to join virtual calls, participate in mentorship opportunities, continue to share or produce educational and technical content, actively engage with and help build the AWS community, and demonstrate continued interest in learning more about AWS.
---
Why you should apply
For the many reasons listed below;
To increase all your AWS skills in general or better yet find the niche of your focus and get expert help from a SME (subject matter expert)
Connections - You've access to AWS tech leads in almost any tech or discipline, I've mainly made use of ML deployments and CDK.
Beta AWS services tests (I'm currently under NDA so can't disclose)
New writing experiences and a new audience of readers- dev.to
Great CDK tutorials
Opportunity to speak at Indy Meetup(Nov 2020)
Opportunity to speak at NYC ML - March 2021
AWS Cert Voucher - Take any AWS Cert exam for free
A free subscription to cloud academy
A Swag welcome kit including $500 AWS credits (see picture below)
Reinvent ticket at a discount
Asset pack for logos and banners for your social medias
Tips for your application
Talk about why you want to apply. 
It's not about getting "the free stuff" but growing your personal skill set, expanding your career ambitions or taking a leap into a brand new area of tech you always wanted to explore.
Write about your current or completed projects to date, (helps to add your personal github or selective repos).
What future areas of tech you are looking to learn more about or greatly upskill in.
Mention any certifications you completed or are currently studying for.
Provide any example project ideas you have that you could get potential collaboration or feedback on.
Finally I just want to wish you good luck if you choose to apply and I hope to see you in the community.
Application Details - https://aws.amazon.com/developer/community/community-builders/