I've been working as a QA Analyst for more than a year but have used QA techniques for more than 3 years in personal projects. Quality assurance means that most of the time you should evaluate the things that another person has worked on; so it has the responsibility to say if something meets the requirements of the company or not.
QA is challenging position regardless of whether the system you are working on is large or not. If you left that something wrong goes to production your head could be in the guillotine... During the time that I've been involved on this, I've got good experiences and other not so good.
When I started working with an international QA team, I thought that it was going to be the must difficult step in my career, and I wasn't wrong at all. Work with people that have different cultures it's somekind of hard; but that was nothing that the time can not resolve.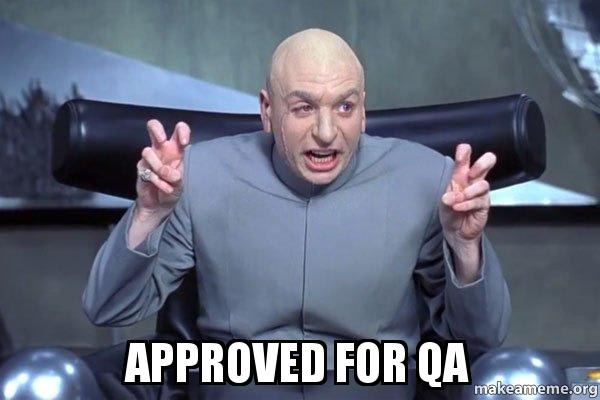 I think that the worst and also one of the best experience I've got so far was when I started doing QA to my own projects (Yeah! that was weird XD). In the Software QA world there's like a rivalry between Dev and QA; that is like a secret war where everybody has a smiley in their faces, but most of the time they are internally burning because of two things:
1- Dev gets bother when QA opens a new bug report.
2- QA gets bother when Devs hasn't fixed the bug reported.
There might be more reasons, but those are the most common that I've seen. There's like a balance between each other (Dev/QA) but the problem start when dev and qa is the same person (me).
When I started doing QA to my own projects I started complainign internally like: "This code should work because it was made by me and I know everything of it" and then during QA process I say "Oh, that doesn't work. Lets open a bug report to the dev...(myself)". Doing QA to my projects was an internal war with myself, between me as QA and me also as Dev. During this time I understod that finding guiltys is just a waste of time and that the only way to be successful is accepting our errors and fixing them, it wasn't easy, but it was a wonderful experience.
What about you? What was your worst experience as QA?