I have read quite complicated articles on how to deploy an Angular application to a docker container that is why I am motivated to write this simplest step by step guide to putting your angular app to docker container
1 Assuming you have already created your app and now you want to dockerize it. run the code below to create a dist folder in your application folder
ng build
2 create a file called Dockerfile under root of your application as illustrated below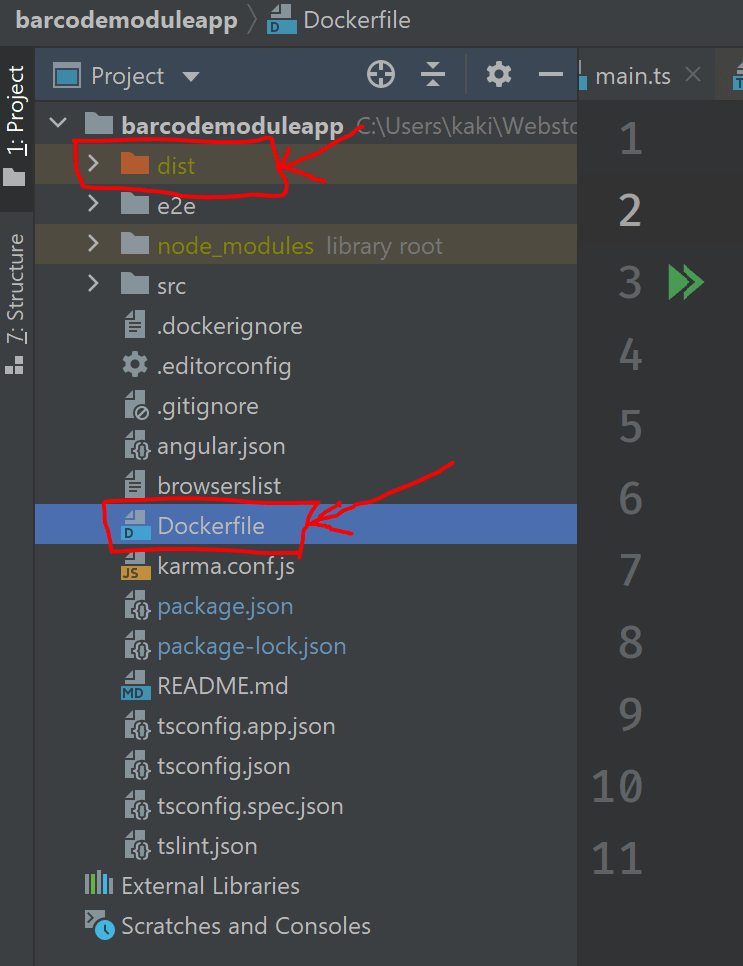 3 copy following code to your Dockerfile

FROM node:alpine AS my-app-build
WORKDIR /app
COPY . .
RUN npm install && npm run build

FROM nginx:alpine
COPY --from=my-app-build /app/dist/{name-of-your-application} /usr/share/nginx/html
EXPOSE 80

4 Now your application is ready to be put in a docker container. this tutorial assumes you have downloaded docker and a copy is running locally on your machine. if you have not downloaded the docker application visit the Docker website to download the version suitable for your machine . when all that has been set up use the code below to build image for your application.

// docker build -t name-of-container:tag-of-image .
docker build -t my-application-container:latest . 

5 To start your application locally and test it on a browser run
docker run --publish 80:80 --detach --name bb bulletinboard:lastest
I hope you enjoyed this tutorial. i will write more tutorials on how to deploy your Docker container on Azure.