What's your favorite React library for doing charts?
I'm about to start a new project which requires to display a lots of data in charts of many shapes. I've been playing around with some of them:
D3: it seems very powerful, but the learning curve is quite high.
react-vis: I liked it at the beginning, but it got difficult to personalize the results.
recharts: as react-vis, it seemed promising, but I ended up having difficulties.
Maybe I'm very lazy and I just have to spend more time with them...
What's your experience with charts in React?
P.S. And for no reason, here is a GIF of Ron Swanson: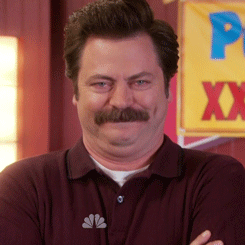 Classic DEV Post from Mar 4 '19