I'm about to start a new data migration project. It's kind of my thing at the moment. I'll basically have to migrate a data model from an Oracle 11g database to a different data model in an Oracle 12c database and somewhere in between will take into account all the business rules and surrounding application ecosystem with all its constraints and challenges.
In my previous project, we were migrating from and to 11g. We used PL/SQL to extract and perform some data preparation. The core data transformation was later performed in a C++ module, from which XML files were generated and finally imported. It was far from being a great solution; instead, it was basically some code rework from a past project.
What about you guys? I'm looking forward to knowing what kind of experiences you had with this kind of project!
Photo credit: renatela (https://www.flickr.com/photos/renatela/1069651852/) via VisualHunt / CC BY-NC-ND
Posted on by: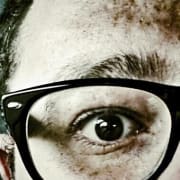 Miguel Barba is licensed in Computer Engineering by the Instituto Superior Técnico, in Lisbon. He joined Accenture in November 2007 as a Junior Programmer. Since then he has been involved in Telco projects, most of the time working in areas related with Billing and Commissioning. When he's not working in some project or analysis he's usually playing with is little boy, listening to vinyl records, writing about music, attending to concerts (whenever that's possible!) or reading a book.