Let's accept it. GNOME 3, especially on Ubuntu, is ugly, and hide away lots of customization by default. (Compared to KDE and XFCE.) GNOME 40 (on Arch Linux) is a little better, but not everything is that I liked.

Honestly, GNOME + some customization or KDE / XFCE with little customization. Also, screenshot tool is better in other DE's.

Currently, my favorite customization is ArcMenu + BaBar Task Bar; and Dock must be hidden.
But the dock, even though not shown by default, cannot be resized without dash-to-dock extension, and by installing dask-to-dock, the dock will appear in main desktop, which I don't want. But this could be fixed.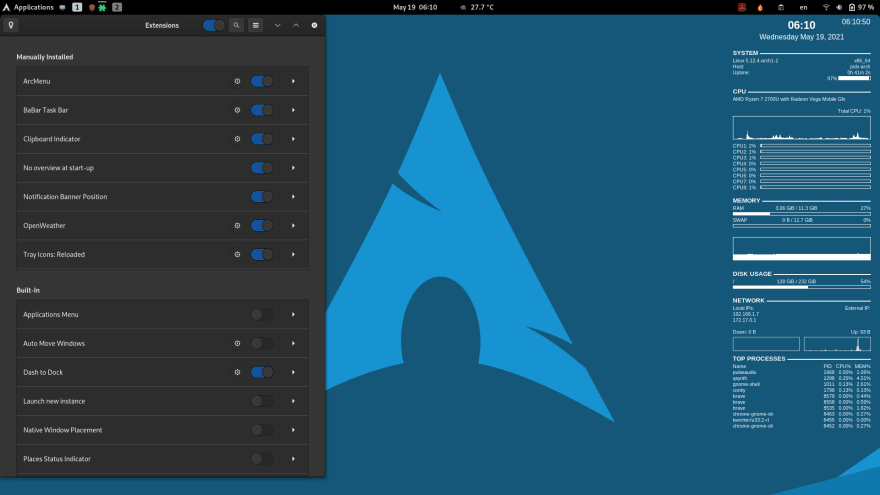 Happily, GNOME 40 workspaces are horizontal, rather than vertical, which is always true for desktop environments other than GNOME 3.