Hi folks,
Welcome back to another edition of Performance Matters. If you're a Ruby dev, you'll be happy to hear that our Ruby APM beta is now LIVE! We're always looking for more beta testers and would love to hear your valuable feedback.
This week, hear from our CEO, John-Daniel Trask, about the importance of shifting left in the SDLC, further improvements to .NET 5, and the sequel to Slack's terrible, no-good, very bad day.
Enjoy!
Your Curator
---
FEATURED ARTICLES
APM isn't just for Ops: Shifting Left and supercharging your developers
Hear directly from the CEO of Raygun, John-Daniel Trask, why the monitoring industry has been discussing shifting left on the SDLC.
---
.NET 5 perf improvements
Releasing later this year, .NET 5 is already seeing a wealth of performance improvements.
---
All hands on deck at Slack
Last week we covered an article outlining a very, very bad day at Slack. Learn how they responded to it.
---
BUG OF THE WEEK
Spotify, Pinterest, Tinder, and others crash due to Facebook issue
Multiple big-name applications were crashing this week due to a now resolved issue involving Facebook log-ins.
---
COMMUNITY
Simpsons against DevOps
This week we're wanting to hopefully bring a smile to your face by shouting out a comedy page that pokes fun at DevOps... with daily Simpsons memes 🤔
---
If you think Performance Matters is pretty great, why not sign up to receive it in your inbox every week? 🙌
---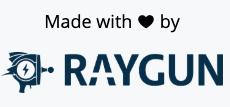 ---