Hi folks,
Welcome back to another edition on Performance Matters! This week we have a special offer for all you Heroku users. For a limited time we're offering a free Real User Monitoring account via the Marketplace – just email us for an invite.
In this edition, we've got Shopify's top tips for improving site performance, optimizing CLS, performances impact on energy consumption, and more!
Enjoy!
Your Curator
---
FEATURED ARTICLES
Shopify - The relation to site performance and conversions
Shopify has come out with an article showing the immense impact on site performance and speed. Find out what their step-by-step process is for improving performance on e-commerce sites.
---
Optimizing for CLS while loading more content asynchronously
A low Cumulative Layout Shift is a customer-centric metric for measuring user experience.
---
The impact of performance on energy consumption
Did you ever realize performance has an environmental impact? Read the full paper on its true implications.
---
BUG OF THE WEEK
High severity bug in Bitcoin software revealed 2 years after fix
This previously undisclosed bug could have wreaked havoc on Bitcoin and the cryptomarket as a whole. Funds could have been stolen, settlements delayed or even split the blockchain network into conflicting versions
---
COMMUNITY
How one dev applied for a tech job using a POST request
It's becoming harder and harder to stand out from the crowd in the busy job market, but one innovative developer has done just that.
---
If you think Performance Matters is pretty great, why not sign up to receive it in your inbox every week? 🙌
---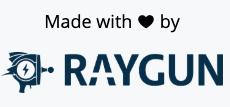 ---