Hi folks,
Welcome to Performance Matters! Have you ever been curious about what Raygun is all about? We invite you to Raygun 101, the first in a new webinar series covering the essentials of Raygun Performance Monitoring. As valued members of our community, we hope you'll join us.
This week, we've got performance guides for .NET Core and Linux, Microsoft's effect on GitHub since their acquisition in 2018, and the much-loved podcast DevOps Cafe returns to our ears.
Enjoy!
Your Curator
---
FEATURED ARTICLES
APM: What it means in a complex world
SD Times has some relevant insights into the direction of the Application Performance Monitoring industry. The most insightful takeaway is that APM tools must have the ability to help companies be more responsive to customers' needs.
---
Redis Cache for performance
In this article, learn how to use Redis Cache from the perspective of a .NET Core serverless HTTP function.
---
Measure Linux performance
Avoid the most typical mistakes when optimizing Linux performance with this 4-part guide.
---
BUG OF THE WEEK
Is GitHub down more after they were aquired by Microsoft?
StatusGator analyzed GitHub's status page and found a 41% increase in disruptions since June 2018. There were many predictions about GitHub's future after the aquisition, but this wasn't one of them.
---
COMMUNITY
DevOps Cafe returns
After a two year hiatus, DevOps Cafe returns to the air. We imagine their guest list to be as impressive as the last, with some of the best minds in DevOps discussing everything from containers to self-learning.
Be the first to know about the reboot
---
If you think Performance Matters is pretty great, why not sign up to receive it in your inbox every week? 🙌
---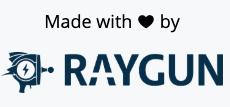 ---