People love using console.log to quickly debug values but starting with Chrome 73 there is a faster way. You can view the source of a file and then instead of setting a breakpoint you can right click in the same spot and choose Add Logpoint. When the logpoint is hit, the output will be displayed in the console window. You can also add logpoints to production code.
If you use Firefox you can also add log points by right clicking and selecting Add Log
Posted on by: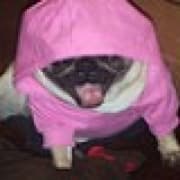 I'm a Swift developer that loves climbing mountains, ice and rock.