Setup your Pi Hole
Thomas Bnt
Aug 14 '18
Updated on

Oct 31, 2018
・1 min read
This post shows how to install Pi Hole on a raspberry Pi 3 B.
Pi Hole is used to block unwanted queries and URLs that you do not want to load on the network. it protects you from trackers and optimizes the traffic of your network.
Raspbian installation and update/upgrade packages
First, flash your disk SD from Etcher or other app.
Here is Raspbian Stretch 2017-09-07 Lite
Wait minutes.. and is complete !
Connect your setup for update and install new packages.
sudo 

apt update 

-y

 

&&

 

sudo 

apt upgrade 

-y



Wait good minutes .. during this time drink a good cappuccino.
Install curl :
You can clone from the repo of Pi Hole or directly curl with this command :
curl 

-sSL

 https://install.pi-hole.net | bash

When ask you if you want install on your raspberry and put in static IP, check yes.

Then choose your preferred DNS. You can then change it and put several.
You can select blocklists ads :
It will also ask you if you want a web panel, I strongly recommend you to leave validated so that you can from anywhere in the local network connect to the raspberry with a password and manage your DNS/blacklist and have your statistics.
As soon as you finish installing Pi Hole, it will give you the localhost address and the password generated.
For edit the password :
This is a preview of the panel when you are connected 🎉
The dark theme is edited by me, you can found at this repository.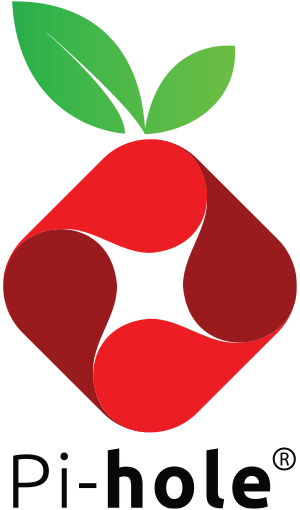 Network-wide ad blocking via your own Linux hardware

The Pi-hole® is a DNS sinkhole that protects your devices from unwanted content, without installing any client-side software.
Easy-to-install: our versatile installer walks you through the process, and takes less than ten minutes
Resolute: content is blocked in non-browser locations, such as ad-laden mobile apps and smart TVs
Responsive: seamlessly speeds up the feel of everyday browsing by caching DNS queries
Lightweight: runs smoothly with minimal hardware and software requirements
Robust: a command line interface that is quality assured for interoperability
Insightful: a beautiful responsive Web Interface dashboard to view and control your Pi-hole
Versatile: can optionally function as a DHCP server, ensuring all your devices are protected automatically
Scalable: capable of handling hundreds of millions of queries when installed on server-grade hardware
Modern: blocks ads over both IPv4 and…
Did you find this post useful? Show some love!
DISCUSSION (6)
dev.to
is where software developers read, write, and level up.
Sign Up Now
(open source and free forever ❤️)
Classic DEV Post from Apr 6 '18