Instagram's making major design changes to its home screen for the first time in years and we are prepared instagram mockup for this changes. Today, the company announced that it's adding Reels and Shop tabs to its home screen, a communication of the company's priorities. The Reels tab will, of course, lead users to Reels, shortform videos similar to TikTok. The Shop tab will surface personalized recommendations, editors' picks curated by the shop channel, shoppable videos, and new product collections. Both tabs make it easier for people to find what they want on the platform and go there immediately. Instagram mockup 2021 is a biggest mockup of instagram ever made. We tried to make all the screens necessary for the designer.
Download Instagram Mockup 2021
Instagram Brand Profile Mockup
Instagram IGTV Mockup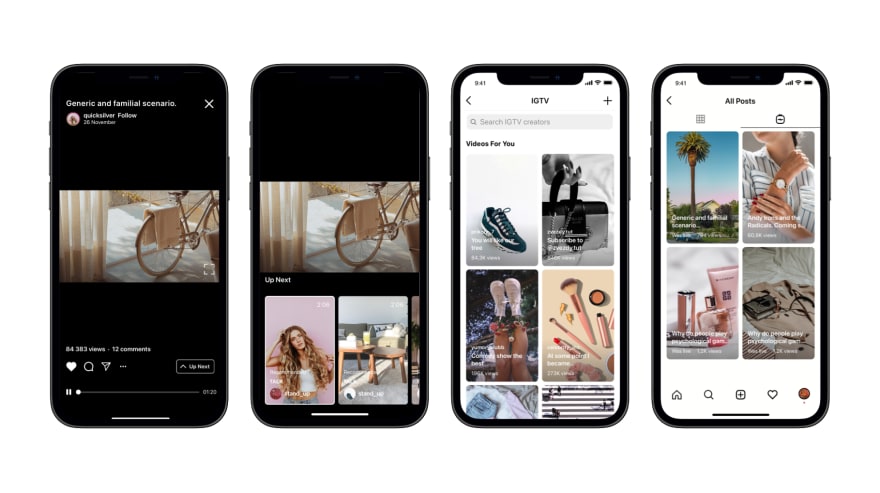 Instagram Post Feed Mockup
Instagram Reels Mockup
Instagram Other Screens Mockup
Instagram Shop Mockup
Instagram Stories Mockup
Instagram User Profile Mockup
What contains in the files?
Instagram Feed Screens;
Instagram Shop Screens;
Instagram Reels Screens;
Instagram IGTV Screens;
Instagram Gallery Page;
Show gallery screen;
Instagram post mockup;
Feed Screen with Shop UI;
Instagram profile template Screen;
Simple Stories Screen;
Instagram Storie's template;
Instagram ad mockup with Advertising fill button;
Instagram ad mockup with Advertising underline button;
Feed with photo gallery;
What's inside Instagram Mockup package?
PSD package: 33 PSD files – resolution 1126px – 2562px;
Sketch package: 1 sketch file;
Figma package: 1 Figma file;
The Bundle: 33psd files + 1 sketch file + 1 Figma file.
License
Fonts not included in the package
SF Pro Display – download here
Instagram Logo not included in the package
Re-distribute only via the backlink link.