People surf hundreds of websites searching information, reading news and more every day.
But I am having a problem that getting worse my surf web experience day after day. The name of this problem is cookie consent dialog. They stop me a few minutes reading, accepting and declining permissions 😅.
I am tired of losing my time, that is why I'm introducing my new Chromium based browsers extension made on vanilla JavaScript that remove those irritating cookie consent dialogs automatically 🤓.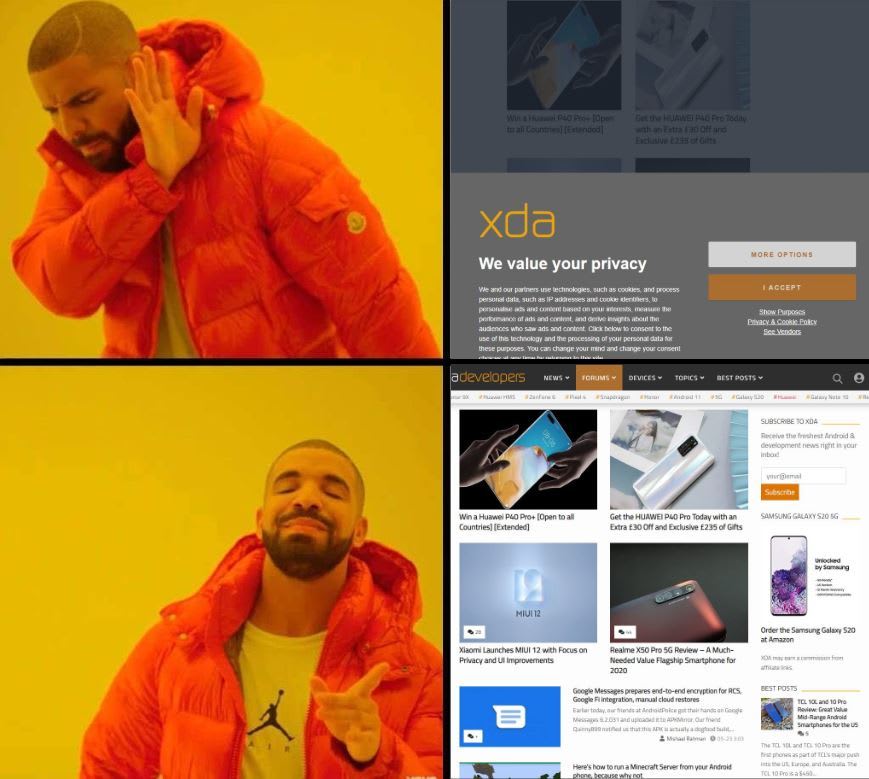 Nowadays, it supports thousands of websites but the Web is huge... and there is where you can enter giving feedback of websites not supported yet to add support in the next weekly update 🙌🏼.
In short, this extension is blazing fast ⚡, extremely light (less than 35KB) 🍃, no strange permissions required 🔍 and the most important thing... it's free and open-source 😍!
From now you can download it from Google Chrome Web Store through this link, https://bit.ly/2zrKPeF 🔥. And collaborate through this another link, https://bit.ly/3bXopPN 🧪.