Today I've been learning about user authentication with Django. There is quite a bit to it so I figured I'd lay out the code to share.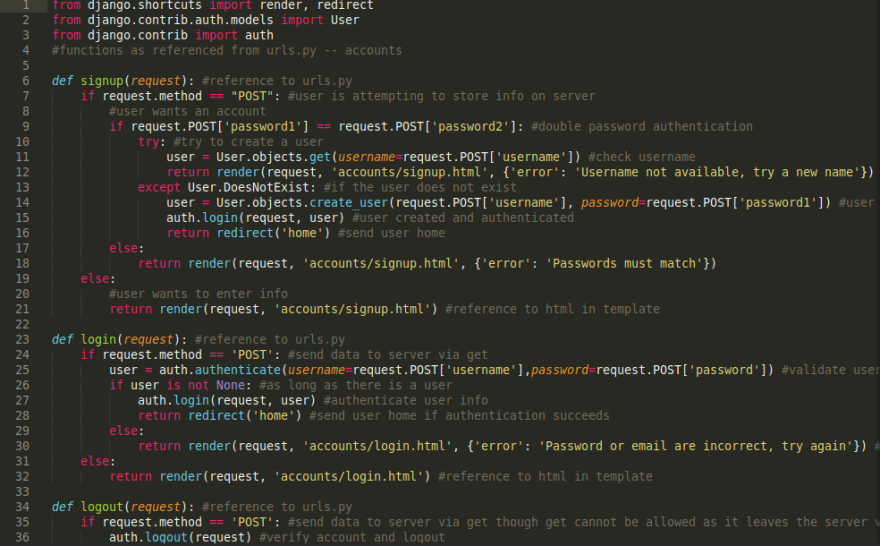 Also, here is the form that is used to POST the data as GET is unsafe. A person could just make a username with no constraints and bypass all security. Thank's to Kyle Agronick, he made me aware that it is necessary to show the front end for clarity in the logic. Here is where the user puts in an username and password :

As you can see I have gone through and notated almost everything. It is very easy to follow. If you are interested in seeing this code and understanding the steps I went through go check out the repo: https://github.com/wesley-ruede/product-hunt
In the settings you will find the process I have gone through to develop the user authentication. Happy coding everyone and have a good day!