Hello World! Just wanna do my first #healthydebate to see how it feels to have interactions with other programmers. I bought a week ago a new pc and decided to buy a window. I read some articles on it before deciding and it came out that windows will allow me to have more freedom (and to play videogames 😊). What do you think about that? Do you have a mac or a window / what pc do you have? Why?
I'm very interested in creating a conversation / a debate thinking about which one is the best, particularly for programmers. I also have in mind to write an article on that, maybe using quotes from this post.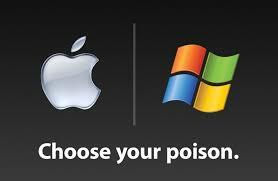 ---
Remember the comment!
PS: You can also comment if you have linux
If you don't want to write a long comment, just say which OS (Windows, MAC or Linux) do you use.
Check this article, my second debate, how programmers love to code?

And this one, why programmers love to code?
Just wanted to add the Stack Overflow results:
Platform devs develop for:
---
---
A loooong, and fun, weekly recap for you
Free PDF version of my articles
Highly customizable inbox
That's --> free <-- and you help me!