In September, Thomas Betous and Franck Abgrall released their open source promotion cheatsheet. It is a compilation of good practices that help their open source projects gain popularity (read more in the article they wrote back then).
Since then, it has been translated in 8 languages:
Thanks to all contributors that participated to this guide!
You don't find your own language? Feel free to open a pull request with a translation 🙏
It is also available as pdf (only in english):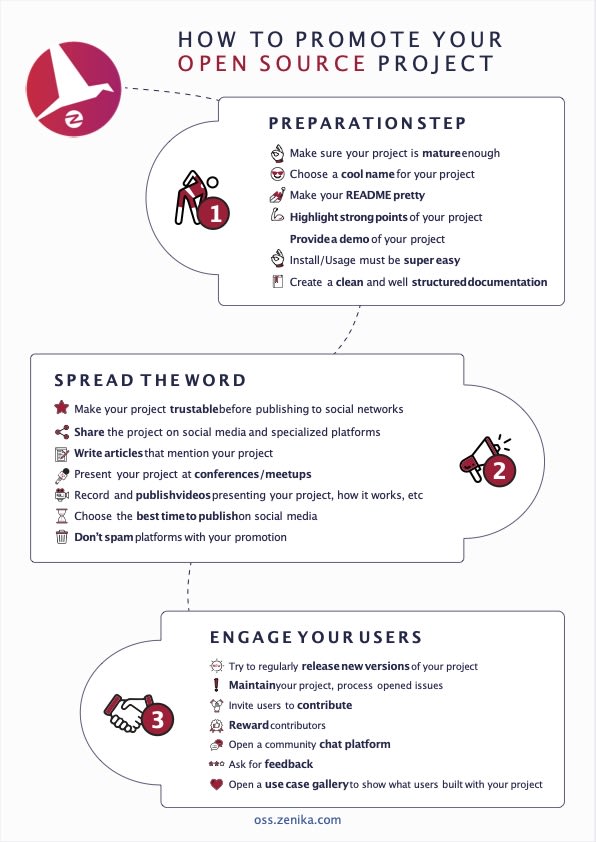 More guides
We are writing more guides about open source and its ecosystem. They are available in our open source white paper.
Show your support
Do not hesitate to support us if this helped you: