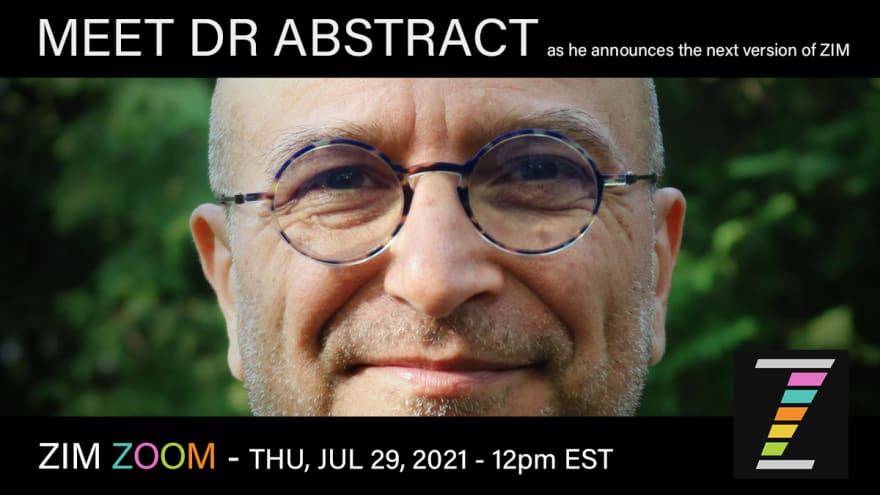 Dr Abstract will announce the next version of ZIM at the ZIM ZOOM on Thursday, July 29 at 12pm EST. The invite link can be found here https://zimjs.com/zoom
ZIM is a JavaScript Canvas Framework with conveniences, components and controls to help code creativity! https://zimjs.com
Currently, we are on ZIM Cat 04 and will move to a new major version beyond Cat. Please join us - all are welcome - on ZOOM as we announce the next version and will have time for conversation and questions.
ZIM has been called a "criminally underrated framework" - come see why!