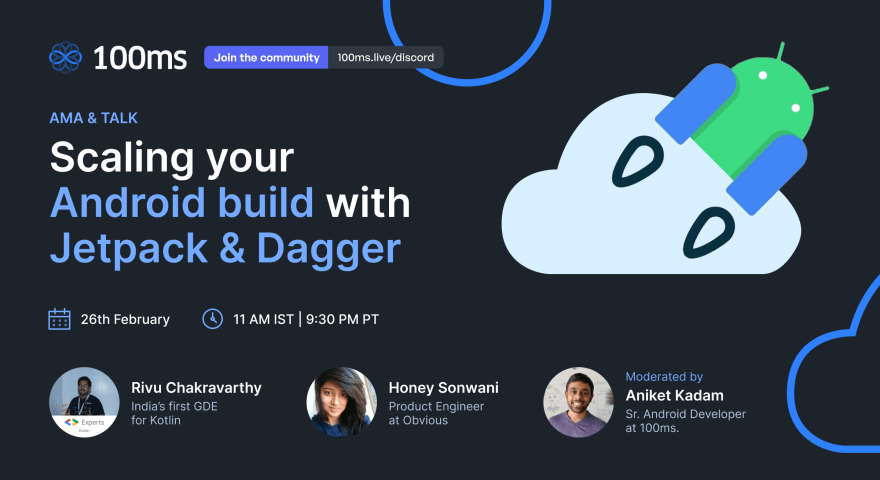 Guess who just joined the club. 👋
100ms is conducting its first 🤖 Android Developer event, and we're here to talk about all things development, coding, and scaling.
Join us for an exclusive Talk & AMA session with Rivu Chakraborty, Aniket Kadam, and Honey Sonwani on 🗓 26th of February! We will be unlocking elements to scale the Android system by deep-diving into Dagger and Jetpack compose.
💡 Going live on 26th February at 11:00 am IST. Don't miss this!
https://www.100ms.live/events/android-jetpack-dagger
GDG #askmeanything #Android #jetpackcompose