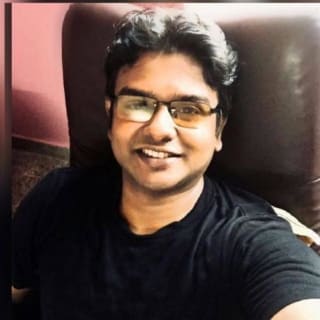 Anand P V
Machine Learning, Deep Learning, Computer Vision, Image Processing
work
VP of Engineering at Innovation Incubator Advisory Pvt. Ltd.
location
Thiruvananthapuram
1 Post Published
0 Comments Written
4 Tags Followed
Self-Driving-Car-on-Indian-Roads
Computer Vision Guided Deep Learning Network & Machine Learning Techniques to build Fully-Functional Autonomous Vehicles
Python
11
Crime-Analysis-Prediction
Linear Model to predict the crime rate of North Carolina. Detailed EDA done prior to building model
Jupyter Notebook
3
K-Means-Hierarchical-DBScan-Clustering-Analysis
Hyperparameter Tuning of K-Means using Elbow Method, Eps values based on MinPoints for DBScan and Hierarchical Clustering based on various values of 'k' is done to form different clusters, on which an analysis is done for semantic coherence.
Jupyter Notebook
1
LSTM-Attention-based-Generative-Chat-bot
Personified Generative Chatbot using RNNs (LSTM) & Attention in TensorFlow
Jupyter Notebook
1
Object-Detection-on-Mobile-Cam-for-Blind
Multi-Class Object Detection on Mobile Video Stream, using Deep Learning ConvNets, to assist the blind or to signal an incoming threat, without radars.
Python
1
Computer-Vision-Math-Magic-vs-AI
Computer Vision for Skew Correction, Text Inversion, Rotation Classification, Homography & Object Search with Applied Math
Python
ML-Algorithms-in-MATLAB
MATLAB Code for Linear & Logistic Regression, SVM, K Means and PCA, Neural Networks Learning, Multiclass Classification, Anomaly Detection and Recommender systems.
Matlab
Eat and than sleep on your face annoy the old grumpy cat, start a fight and then retreat to wash when I lose and I shall purr myself to sleep or run around the house at 4 in the morning.