---
🎬 3 👏🏽 Calls 👏🏽 To 👏🏽 Action! 👏🏽
1. Claim your swag
2. Share your story
3. Follow #CloudSkills and keep learning
---
🏆 4 ⚡️ learning ⚡️ paths ⚡️ to ⚡️ conquer ⚡️
---
About Us
Hi everyone!! We're excited to be with you again at Codeland this year virtually, and as the inclusion sponsor.
Don't forget to bookmark this page and check back for updates!
---
1. 🎙 Meet our Speakers 🎙
We hope you tune in to our talks and check out our learning paths on accessibility fundamentals - no prerequisites required! Technology can empower people to achieve more, help strengthen education opportunities, and make the workplace more inviting and inclusive for people with disabilities.
Don't forget to check out these amazing talks:
---
2. ✨ Take our Cloud Skills Challenge ✨
Build cloud skills with learning made easy at your own pace!
We strive to help developers of all skills levels build projects and invent with purpose. Microsoft Learn provides a free, interactive way of learning by combining short step-by-step tutorials, browser-based interactive coding and scripting environments, and task-based achievements to help you advance your technical skills while earning achievements.
Join our Codeland Cloud Skills Challenge! Build skills on Cloud and AI.
Have questions or need help? Check out the Microsoft Learn Community. Or just dive in and start exploring.
---
3. 👩🏽‍💻 Connect and Chat with our Azure Team 👨🏻‍💻
If you have any questions on #azure, #accessibility, #cloud computing, or anything in between, please swing by our DEV Connect channel! We'll be here for the entire conference.
You can find a tentative schedule for "Office Hours" at tje bottom of this page.
Don't forget to follow the Azure Organization for more content and updates from Cloud Advocates and other Microsoft Technology professionals.
---
4. ✅ Subscribe to Microsoft.Source ✅
Interested in the latest articles, events and documentation on Cloud and AI? Subscribe to Microsoft.Source - our curated monthly developer community newsletter.
5. 🎉 Unlock some Microsoft Swag 🎉
What's a developer conference without swag? We've got stickers, fanny packs, t-shirts and more ready to ship to your doorstep. Just come chat with us to claim your redemption code. Then simply visit this link to pick your choice of swag (while supplies last).
We're looking forward to meeting you!

---
OFFICE HOURS SCHEDULE
Want to learn more about Microsoft Azure, Power Platform and more?
Stop by and chat with the team in our DEV Connect Channel. A tentative schedule - check back for updates.
1:00-2:00pm EDT | Paul DeCarlo (IoT & AI)
2:00-3:00pm EDT | Fernanda Bonnin (Accessibility)
3:00-4:00pm EDT | John Papa (Angular, Mobile, Web)
4:00-5:00pm EDT | Tierney Cyren (Node.js, Electron)
5:00-6:00pm EDT | Cassie Breviu (.NET, AI, Power Platorm)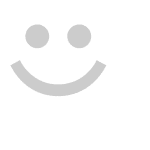 6:00-7:00pm EDT | Chloe Condon (Cognitive Services)