How did you estimate your coding experience level for dev.to?
Boots
・1 min read
I'm curious: How did others feel about evaluating their experience level inside their dev.to profile?1
I'll be honest about something that I feel kind of weird about... I just set mine to 5, the max ooOOOoOoO.
Do I really feel like "la crème de la crème" of engineers? Like a 5 out of 5?? Like a 5x dev?!? No. Absolutely not.
However, I wanted to start seeing more challenging content in my feed, and I figured that would be the most straightforward way.
Hence, I'm curious if anyone else felt unsure about how they estimated their skill-level.
Opening the floor to discussion.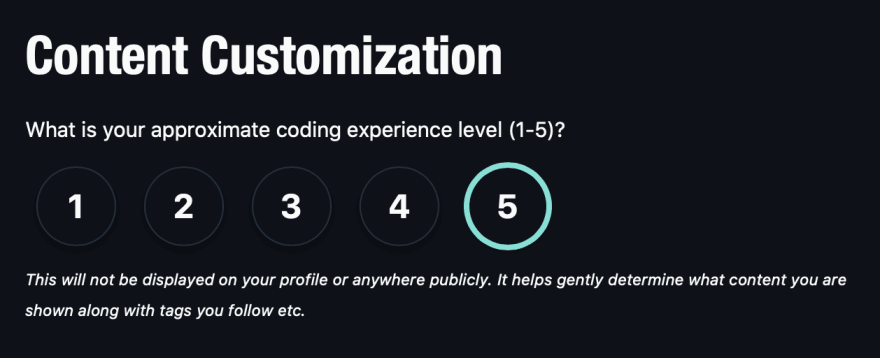 ---
If you have no idea what I'm talking about, go to your UX Settings and scroll to Content Customization.  ↩
Classic DEV Post from Jul 30 '19