I was doing something when a friend of mine reminded me of the start of Hacktoberfest.
I was happy to find out and went to the official Site of Hacktoberfest.
I read the description and registered.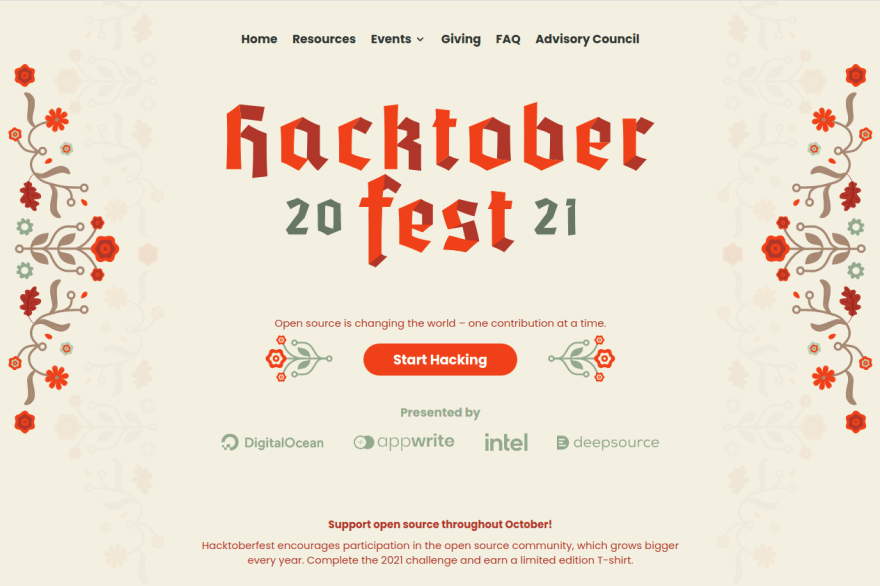 According to the rules, I had to register at least 4 PR in each project that had the tag Hacktoberfest in Github or Gitlab during a month.
Also, registered PR must be approved to be counted in Hacktoberfest.
At least 14 days must have passed since the PR was approved to ensure that it is valid.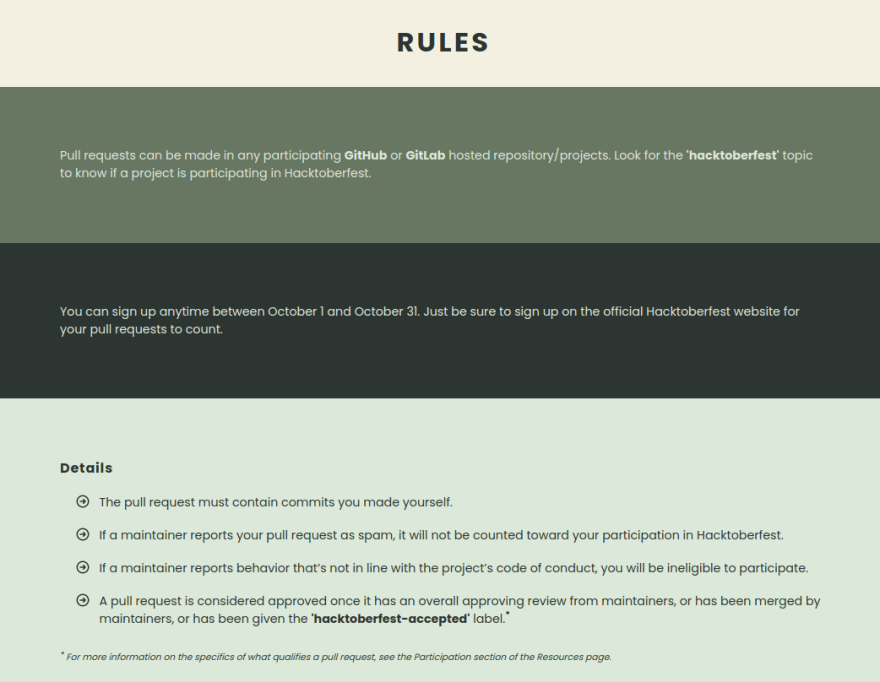 During one month, I participated in several projects and was able to successfully register 5 correct and approved Hacktoberfest PR.
Out of 5 PR, 3 of them have been completed and at least 14 days have passed and I am looking forward to the confirmation of the last one.
During this month, I became acquainted with many projects and services, and Hacktoberfest made me more involved in various projects.
I recommend participating in Hacktoberfest to all people who are interested in teamwork.
Hacktoberfest starts every year in October and according to the rules of that year, it gives prizes to people who participate in free projects.
Be happy😉