MDN Web Docs turns 15!
On July 23, MDN Web Docs turned 15 years old. From humble beginnings, rising out of the ashes of Netscape DevEdge, MDN has grown to be one of the best-respected web platform documentation sites out there. Our popularity is growing, and new content and features arrive just about every day.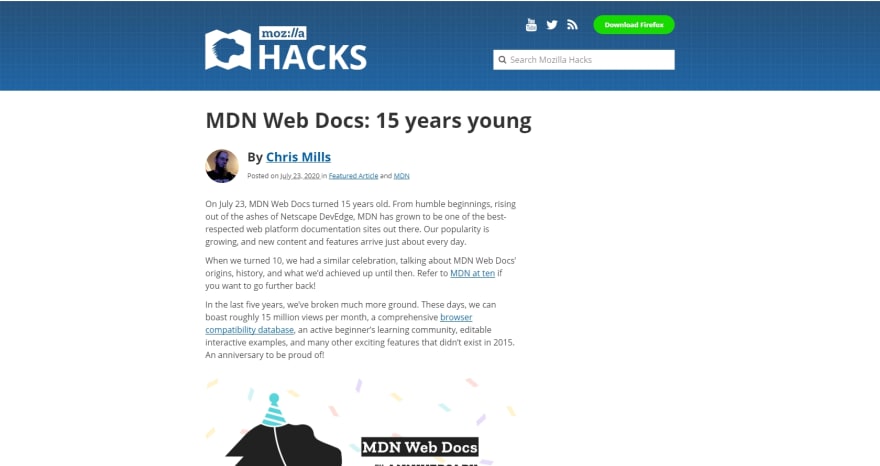 ---
GitHub preserves open source code in the Arctic (just in case…)
GitHub has completed its mission to preserve all of the repository's open source code in the Arctic.
---
Twilio: Someone waltzed into our unsecured AWS S3 silo, added dodgy code to our JavaScript SDK for customers
Twilio confirmed one or more miscreants sneaked into its unsecured cloud storage systems and modified a copy of the JavaScript SDK it shares with its customers.
---
Ireland donates contact tracing app to Linux Foundation
Ireland's Health Service Executive (HSE) announced that it is donating the code for the COVID Tracker app as Open Source to the not-for-profit Linux Foundation.
---
More than 1,000 people at Twitter had ability to aid hack of accounts
More than a thousand Twitter employees and contractors as of earlier this year had access to internal tools that could change user account settings and hand control to others, two former employees said, making it hard to defend against the hacking that occurred last week.
---
How I Accidentally Spent Over £1500 Using Google's Map API
Google's APIs provide great functionality - but be careful what you wish for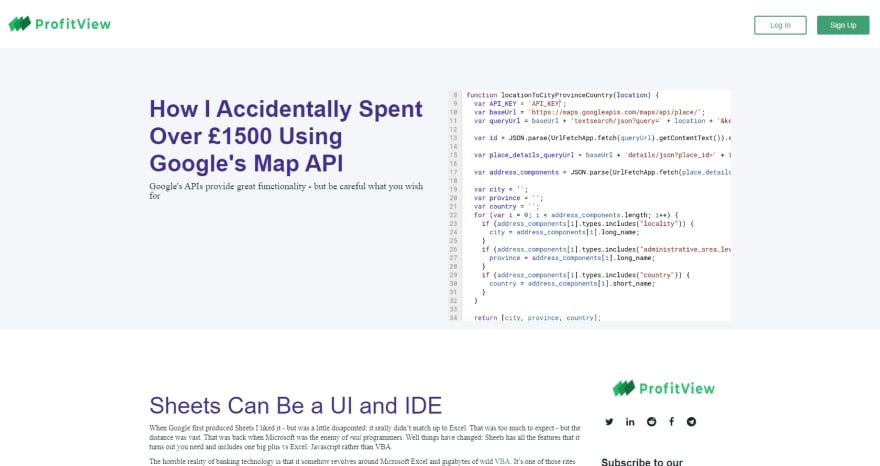 ---
OpenAI's new GPT-3 language explained in under 3 minutes
Peek under the hood of GPT-3 in under 3 minutes
---
Almost All Major Sites Lack Website Security Measures Against Client-side JavaScript Vulnerabilities
A report released by Tala Security shows 99% of Alexa top 1,000 websites were vulnerable to client-side JavaScript exploits such as Magecart, form jacking, cross-site scripting (XSS), and credit card skimming.
---
New 'Meow' attack has deleted almost 4,000 unsecured databases
Hundreds of unsecured databases exposed on the public web are the target of an automated 'meow' attack that destroys data without any explanation.
---
One company's plan to build a search engine Google can't beat
After 15 years at Google, Sridhar Ramaswamy wanted out of the ad business. And he thinks getting out of ads is exactly what search engines need.
---
The AWS bill heard around the world
June 2020's AWS bill was a heart palpitation causing $2,657.68 (JPG). I audibly gasped, "Keep your shit together."
---
Our remote work future is going to suck
Why are we always assuming a distributed workforce is a good thing for the worker?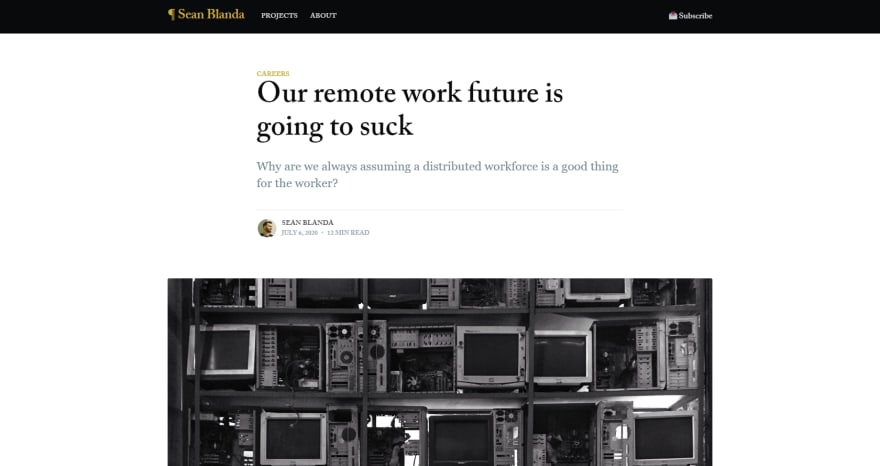 ---
Amazon launches new Alexa developer tools
Amazon announced a slew of new features for developers who want to write Alexa skills. In total, the team released 31 new features at its Alexa Live event. Unsurprisingly, some of these are relatively minor, but a few significantly change the Alexa experience for the more than 700,000 developers who have built skills for the platform so far.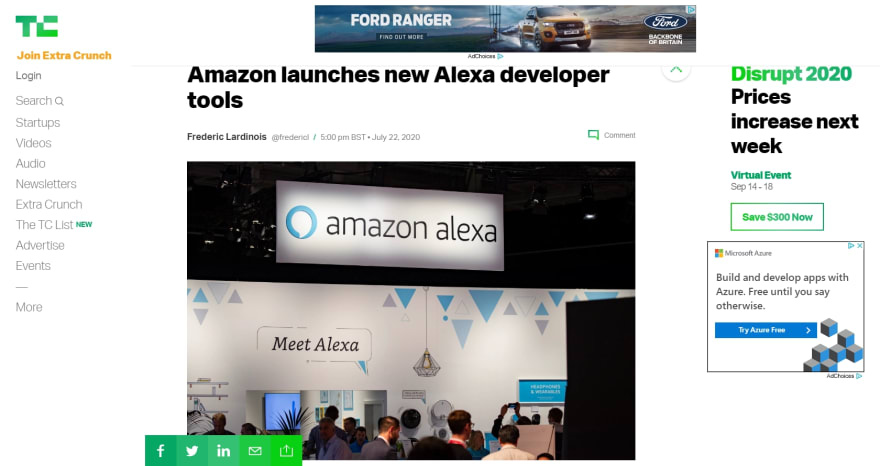 ---
Sign up to our free weekly newsletter and stay in the loop with the latest and greatest web development projects on GitHub at www.trendingprojects.com
If you enjoyed this article you can follow me on Twitter where I regularly post bite size tips relating to HTML, CSS and JavaScript.