Sometimes I feel like a magician because as a developer, I get to build whatever comes to my mind - whether it's a new product or a small script to automate tedious activities. The latter is what I'd like to ask you, awesome peeps, about. But first...
My story
I've been working on my new developerHabits Youtube channel. Additionally, I finally opened an Instagram account, where I plan to post tips&tricks about development and habits.
As I wanted the posts to look nice, I created a template in Sketch for all my short-text posts.
After creating 2 of those images I found it's time-consuming to change the text, export the file and start again...
So as a true developer, I created a script to automate this job.
What it does:
Reads an array of texts
For each text element, replaces my Sketch template's placeholder text
Saves the file as a .png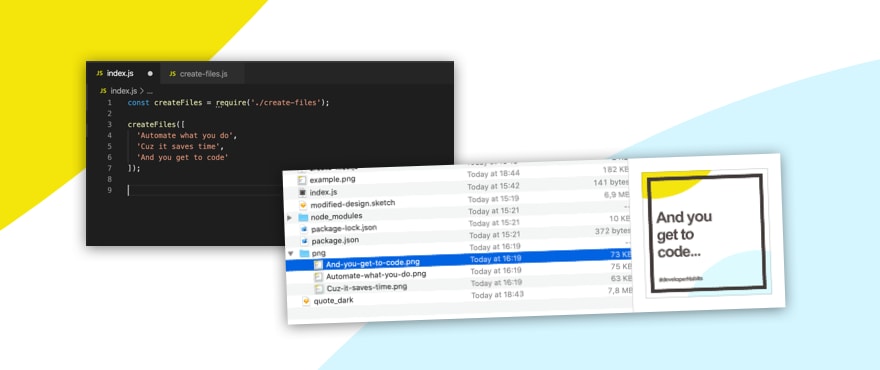 So now all I have to do is just...come up with quality content!
It took me just about an hour, but when I finally finished, I was really happy, as it's something real and saves me time in the long run.
That leads me to my question...
What are the small things you've automated to make your life easier?