Hi There! 👋🏾
Do you find yourself struggling to find resources to use in your frontend projects?
Well, the search ends today.
In this article, we look at a few resources that could help you.
---
Iconfinder
Iconfinder is a tool that helps you find icons and illustrations for use in your projects using keywords.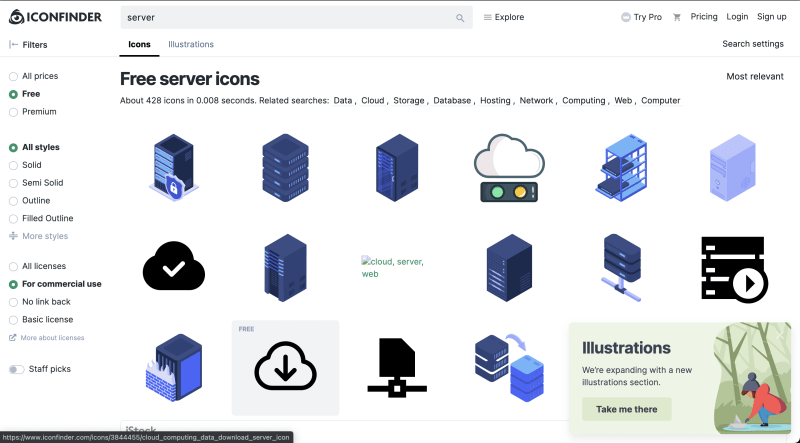 Set the filter to free and For commercial use so that you can use the resources in your projects freely. The icons can be downloaded freely as long as you are okay with the Ads on the platform.
---
Pixelied
Pixelied is a Saas platform similar to Canva which helps the users create Illustrations not just for projects but also for social media like Instagram, Twitter etc.


It comes with a library of stock images and also a functionality for removing backgrounds from images. Along with that, there is a huge library of icons that can be freely used in all projects.
The product comes with a free tier (which is quite limiting) as well as a monthly paid tier ($9.95 per month).
But right now, Appsumo.com is running a great lifetime deal for Pixelied for ($59) lifetime! Check it out here.
---
Crello
Crello is also another Saas platform which is another alternative to Canva. But in addition to Pixelied, Crello also provides the capability to create video, gifs etc.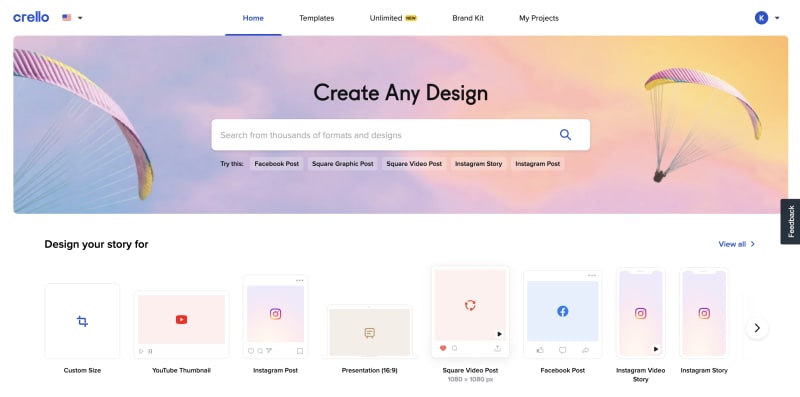 Crello comes with several pre-defined templates. Also, there are millions of stock images and illustrations that are present on the platform that can be used in projects.
The free plan of Crello lets you download just 5 assets every months which is not at all practical. Crello comes with a paid subscription plan (which costs $7.99 per month) but Appsumo.com is running an offer for Crello which will provide a lifetime subscription for $49. Here is the deal link.
---
Hope the resources help you in upping your frontend development game. Follow my Twitter to get code snippets regularly. 🙌🏾
Cheers!