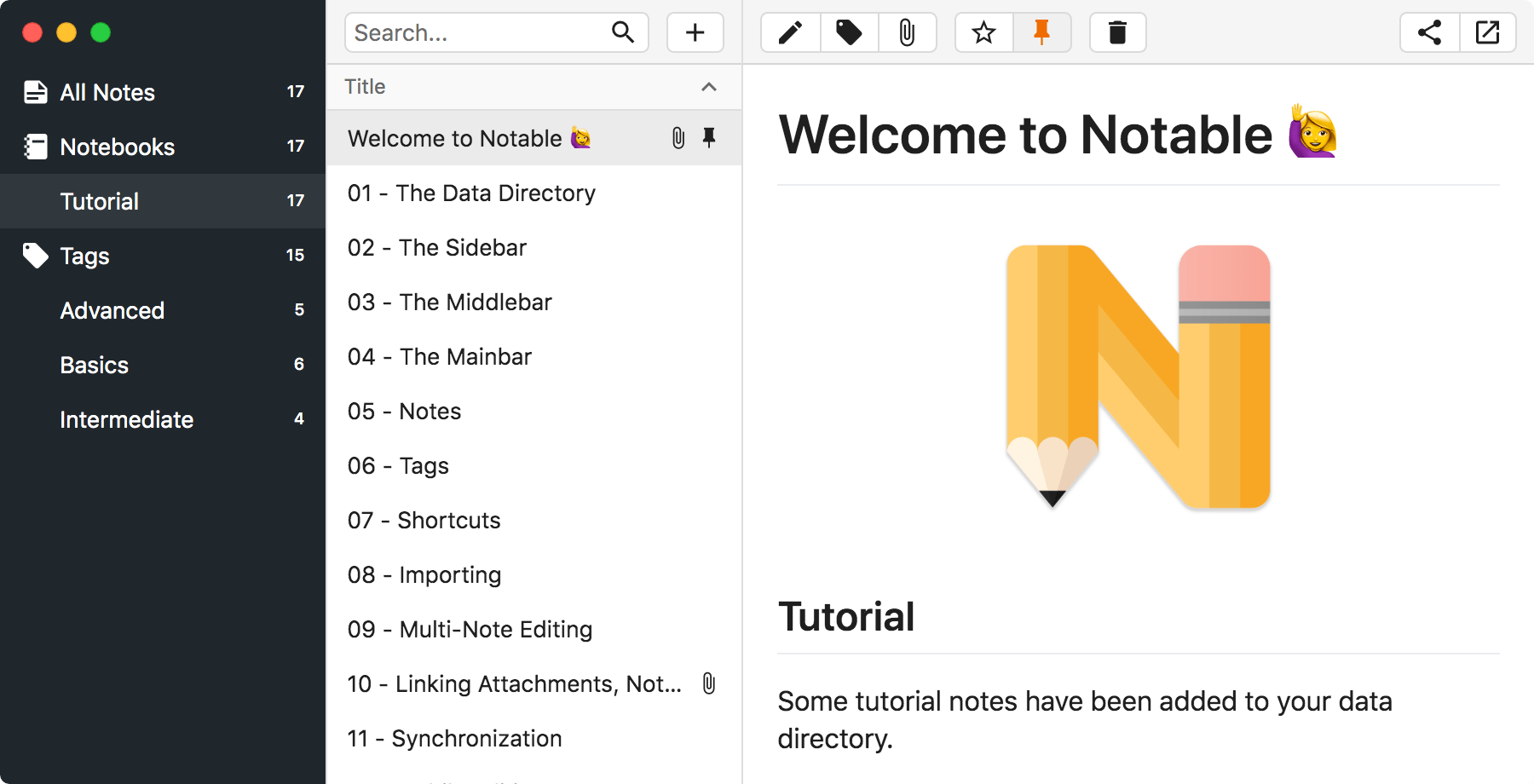 ---
I couldn't find a note-taking app that ticked all the boxes I'm interested in: notes are written and rendered in GitHub Flavored Markdown, no WYSIWYG, no proprietary formats, I can run a search & replace across all notes, notes support attachments, the app isn't bloated, the app has a pretty interface, tags are indefinitely nestable and can import Evernote notes (because that's what I was using before).
So I built my own.

Part of this comparison is personal opinion: you may disagree on the UI front, things I consider bloat may be considered features by somebody else etc. but hopefully this comparison did a good job at illustrating the main differences.
Features
Markdown-based
Notes are written in GitHub Flavored Markdown, and you can also write KaTeX expressions, Mermaid diagrams and so much more, check out our full Markdown cheatsheet.
Notable also gives you a very powerful Markdown…
This is a very slick looking product for taking notes in markdown instead of wysiwyg, plaintext, etc. Open source, promising project.
Of course, built with Electron. This will be a turn off for some.