It's one week since I finished my game dev project, a game called "Vistulans". And now I am back with articles about it. This article will cover the third week of development progress from six weeks total. This week I spent on 3D modelling and learning basics of Blender.
To briefly remind what the project is about:
Game Vistulans is named from Vistula (Latin name of Wisła - large and long river in Europe and historical Slavic tribes near) is inspired by Slavic mythology and graph-based strategy games. The game is written in C# with Unity Engine.
⭐ Please star on GitHub if you like this project and want more 😗

🎮 Vistulans - graph-based strategy game about west slavic tribes with myths, legends and fantasy stories
The third week came and the time to start modelling also. Choose of software for modelling was obvious for me. At University we use Blender so I picked it up for my game too. It's free to use and very powerful. I hadn't much experience with them before. A few years ago I had created a simple monitor and some other simple models, but nothing more.
About 3D graphics, I learned there are Vertices, Faces and Triangles. Few objects at the scene can be grouped together with Collection. Objects can have Modifiers and Materials.
This time I have been working on entire game assets. I want to create everything on my own, so the list of elements was very long. Trees, rocks, bushes, mushrooms, different buildings and elements of the environment. I started with reminding what I had learnt on lessons at University, then I watched some videos on YouTube from YanSculpt channel.
My first 3D models for the game were trees.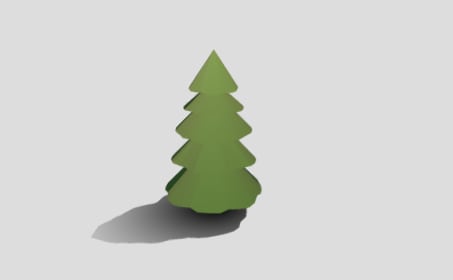 Next, I worked on the rest of the environment elements listed above.

The hardest part was to model simple buildings for village, apiary and shrine. It was hard because the model must be very low poly and looks like a building 😅

The Stonehenge (which isn't Slavic but who cares, it looks pretty mysterious :D) I made with Array and Curve object modifiers. I don't use any texture on my models. Each model has just base colour varies in different faces. Combining everything together made the game look simple, but pretty :D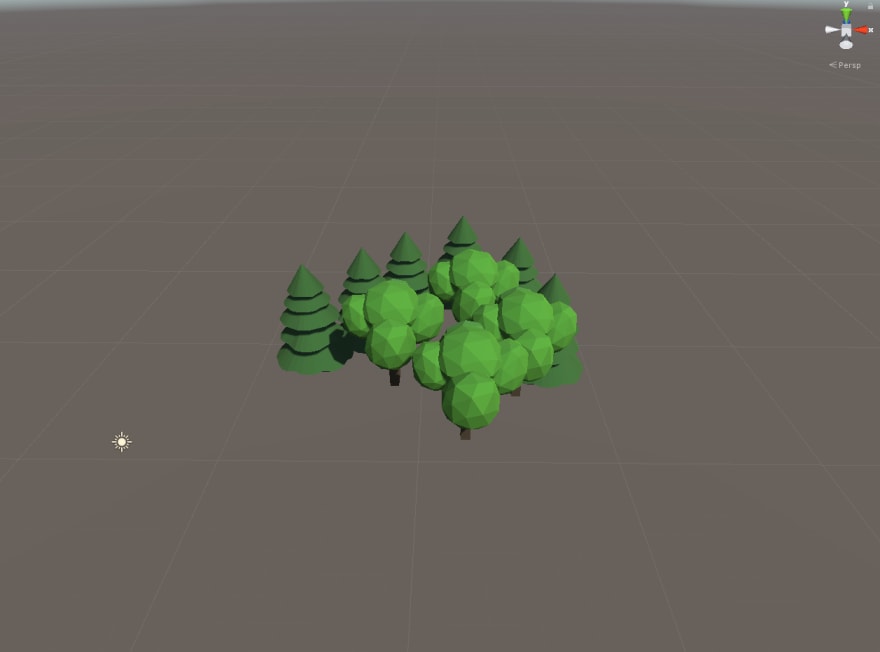 Even better with a procedural map generator and new UI which I am going to explain in one of the next articles.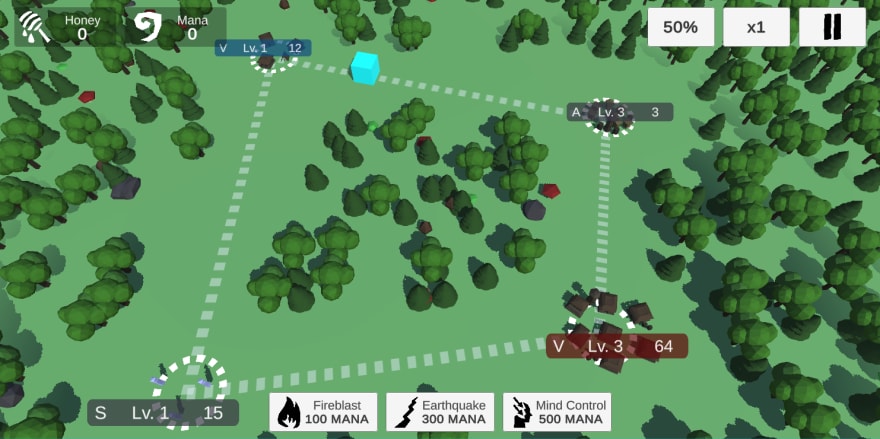 Totally I had made over 30 models, and each one I uploaded to Sketchfab with creative commons license & free download. If you are looking for models for your future game, maybe you will be interested: https://sketchfab.com/lightguard/collections/ancient-game
⭐ Please star on GitHub if you like this project and want more 😗

🎮 Vistulans - graph-based strategy game about west slavic tribes with myths, legends and fantasy stories