I first heard about NFTs from the @tag-comics Instagram page. They create and post African-oriented comics and have a particular comic that discusses how to make money by creating NFTs from artworks. Also, one of my favorite afro-centric artists - @indaviduall , sold a couple of his art as NFTs for high prices.
These events inspired me to learn that NFTs create a side gig that can become an income stream. Before you start making money from NFTs, you should know what an NFT is.
What are NFTs?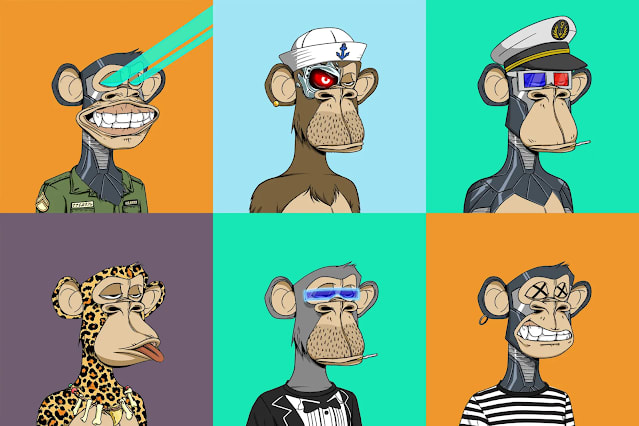 A Non-Fungible Token (NFT) is a digital token or an asset stored on a blockchain that can be sold and traded.
Here is why NFTs are not fungible: It is possible to say that 1 dollar is equal to another 1 dollar and can be used to replace each other at any time. The case is different for NFTs. An NFT is not equal to another NFT, hence the non-fungibility.
A fungible item is an item that is replaceable by another identical item or is mutually interchangeable. Likewise, Non-fungibility means that you cannot copy, substitute, or subdivide an item by another item even if they are identical.
What is a Token?
A token is a small piece of data that signifies something belongs to you and is provable on the blockchain, which serves as a form of the public ledger for crypto transactions.
Recently, the NFT hype has been around digital art, but it's much more than art in reality. You can sell anything as an NFT, music inclusive, e.g., you could sell a piece of music or an album as Audio NFTs. Everyone has been talking about NFTs since the day Jack Dorsey sold his first tweet as an NFT for 2.9 million dollars. Humans went bonkers about NFTs even though the concept has been around since 2014.
Things to know about NFTs:
When buying an NFT, you are purchasing the rights to the asset. NFTs are just a piece of data owned by an address, more like a certificate of ownership and whoever has the password to that address owns that piece of data. The owner of this address can sell this piece of data to another address, and this data is verifiable by the blockchain.
When you buy an NFT, you buy a piece of data that points to a server that hosts the linked media file.
What Makes an NFT valuable?

People buy NFTs because they see them as collectibles and investments. Here are a couple of factors that give NFTs value:
If it's the first of its kind: Just the way bitcoin is the most valuable coin because it was the first of its kind.
Utility: if it has Real-world benefits. E.g. membership community, monthly launch meeting, etc.
If it is Unique or Rare: e.g. Monalisa painting
Ownership History: People might want to buy an NFT if it has been previously owned by a popular person
Can someone copy your NFT?
Yes, just the way someone can make a copy of the Monalisa picture. But you can trace the original NFT address back to the original creator since all NFTs have a log of their transaction history.
Bear in mind that the value of an NFT is not in the image. The value of the NFT is in the piece of data attached to it.
What does it mean to mint an NFT?
Minting NFT refers to turning a digital file into a crypto collectible or digital asset on the blockchain. The digital item or file is stored in this decentralized and distributed database forever. It is impossible to edit, modify, or delete the NFT.
How long does it take to mint an NFT?
NFT platforms, marketplaces, and tools have made minting NFTs easy, so it depends on you, and it can be as fast as you want.
What happens after you sell your NFT?
When you sell your NFT, you transfer ownership of rights, which is that piece of data, to the address that purchased your NFT.
What does it mean to list NFTs?
Just the way in a superstore, items are arranged with price and specific quantity per item type, e.g., having 100 pieces of apples sold at $3 each. That's what NFT listing is. You tell the world that you have a specific asset up for sale.
Here are a couple of marketplaces to list your NFTs:
How do you buy an NFT?
It will be similar to the way you buy a company's stock. Most NFTs are sold on marketplaces, basically online stores that specialise in NFTs.
You can purchase an NFT on a good number of platforms using the Ethereum (ETH) token. This means you will need to have ETH in your crypto wallet in order to be able to make the purchase transaction. While on the topic of Ethereum, you may need to have some cryptocurrency trading knowledge in order for you to be able to figure out how get ETH into your wallet.
You could buy NFTs from the market places I listed earlier above.
You should also know that NFTs can be auctioned, and you can decide to bid on an NFT, and if you win, the NFT is added your account and the information will be stored in your wallet.
Where do you store your NFTs?
You store it in a crypto wallet. Ensure it is a safe and secure wallet you save it in. The best way to keep your NFTs is on a hardware wallet (e.g., a ledger nano, which is similar to an Arduino UNO) where it can be offline and protected.
But if you want to keep your NFTs online, some online applications host wallets for you, like metamask.io, trustwallet.com, and walletengine.io.
Further reading
If you want to study more about NFTs and also learn about the blockchain, some other concepts you could research on are: