The Most anticipated and popular State of Javascript 2020 results are out today.
So Let's find out, some of the highlights from the survey results.
Front End Frameworks
React was the winner for the last four years but now, Svelte has taken its place.
React is in 2nd place now.
Back End Frameworks
Next.js is the winner of 2020 for backend development.
Testing
When concerned with Testing, Testing library is the winner here followed by the Jest framework as the second winner.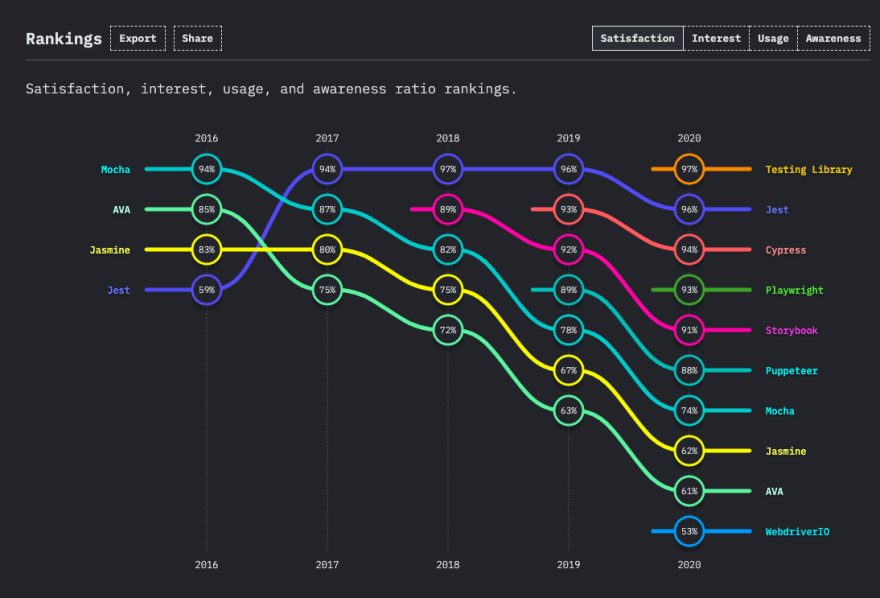 ---
You can check out full survey results here.