Hello,
Microsoft Edge is rapidly growing as a preferred browser, thanks to its low resource consumption,strong security and innovative features. With Microsoft Edge Add-ons, users can personalize and do more with their browser.
In addition to organizing your research with collections, working efficiently with vertical tabs, and taking back control with tracking prevention, you can also personalize your Microsoft Edge browser by downloading add-ons or extensions. Add-ons can enhance your browser experience and boost your productivity. For example, you can personalize your browser with themes, organize your work with performance tools and much more.
To help you get started, here is a list of 7 highly user rated extensions* on Microsoft Edge Add-ons website that can enhance your browsing experience:

This add-on will check your texts for spelling and grammar problems by sending it to LanguageTool.org over an encrypted connection.
LanguageTool is compatible with almost all text, regardless of source, including social networks such as Twitter or LinkedIn and online e-mail services, such as Gmail. This grammar and spelling correction works across all variations of common language.
LanguageTool also features a personal dictionary for exceptions or words that you might commonly use but that are not found in a conventional dictionary. LanguageTool will recognize these words in future grammar checking and proofreading. Furthermore, it supports more than 25 languages, including English, Spanish, French, German, Polish, and Russian. No account is needed to use this add-on.
This simple add-on by Awesome Extensions is a super handy QR Code Generator that converts your current page into QR Code with one click and generates QR Codes from free text, URLs. Features include scan, analyze, decode, and read QR codes.
It also offers the option to download the QR code as an image and you can use this add-on offline too.
Tampermonkey is the most popular Free User Script manager, with over 10 million weekly users.
This add-on manages User Script, which can change the appearance and function of the website completely and make sure they're operating on the right site.
It also provides features like a clear overview over the running scripts, a built-in editor, ZIP-based import and export, automatic update checks, and cloud storage-based synchronization.
This add-on by Maxime RF allows you to manage ads, control the playback speed and the volume level with the mouse wheel, automate repetitive tasks such as selecting the appropriate playback quality, and configure dozens of keyboard shortcuts to control on YouTube.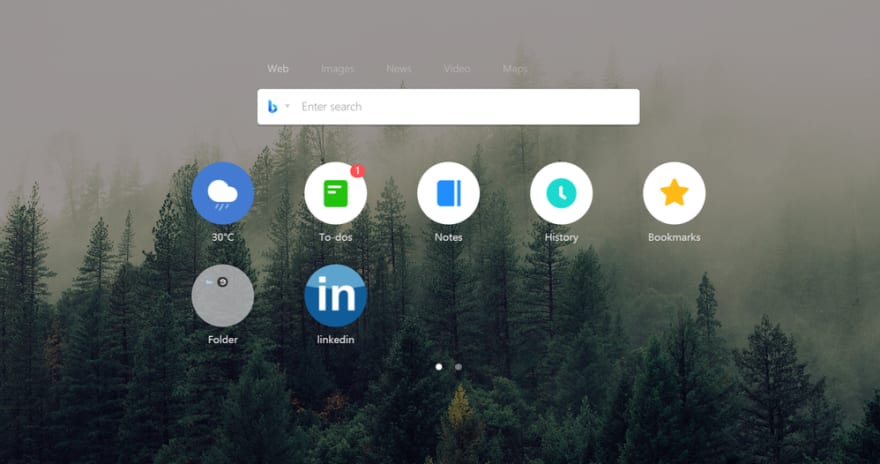 Infinity New Tab Pro by Starlab Technology allows you to customize your New Tab page. This add-on changes your new tab experiences by offering options to add all your favorite sites. Additionally, you could add and check your To-Do list, notes and bookmarks.
Microsoft Editor: Spelling & Grammar Checker proofreads the content written by the user, for correct grammar, spelling, and punctuation.
This add-on provides grammar, spelling, and style suggestions across multiple websites. The editor checks spellings in more than 80 languages and provides grammar checking and writing improvements in 20+ languages. It also provides Editor's assistance in the Office apps. Just open Word or Outlook on the web and get suggestions to improve one's documents and e-mail.
Dark Reader Add-on by alexanderby, William Zijl enables night mode and creates dark themes for websites.
It automatically inverts bright colors, making them high in contrast and removing the white light brightness. You can easily adjust brightness, contrast, sepia filter, dark mode, font settings and ignore-list. Dark Reader neither shows ads nor sends user data anywhere.
I'd love to hear your experience and feedback using the above extensions. Please comment and let us know what other extensions would you like us to feature.
Thank you!