The latest version of ONLYOFFICE Docs for developers is already available with lots of new features.
Form creator
Recipient roles for field filling (visual highlighting)
New fields: Date&Time, ZIP code, credit card
In all editors
Inserting SmartArt elements
Rotation settings for 3D charts
Presets for inserting horizontal/vertical text boxes
Show/hide left and right panels in the View tab
Dictionaries for Uzbek language (both Cyrillic and Latin)
Document editor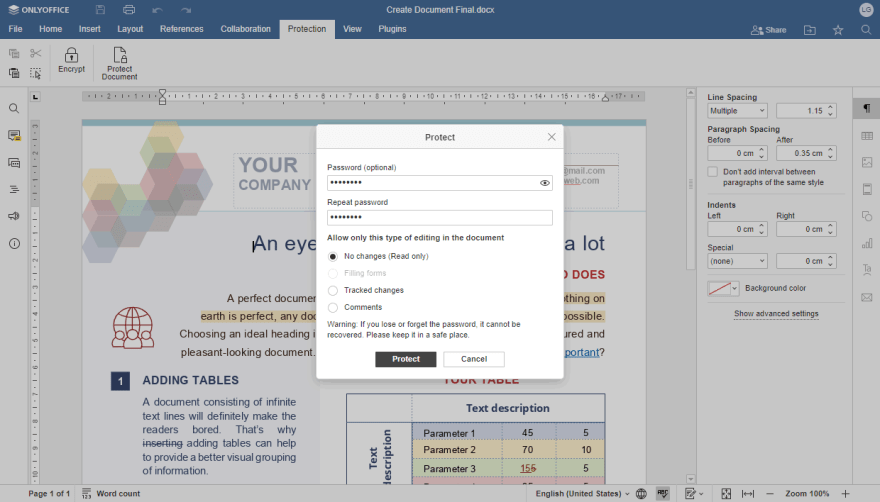 Support for Unicode and LaTeX equations
Password protection with limiting access rights
Document statistics in the status bar
Spreadsheet editor
Watch Window
13 new formulas including TEXTSPLIT, VSTACK, WRAPCOLS, etc.
Data import from local XML files
Presentation editor
Paste Special for inserting slides (destination theme, source formatting, picture)
Quick access to guides/gridlines, Smart Guides settings
You can explore the most important updates from version 7.3 in the official blog / live event recording.
Useful links
ONLYOFFICE Docs for developers