Footer with no media queries and Margins.
Have bored of writing more code for simple things today I'm showing how to Write less code with more features.Once again I'm using a grid to achieve these.
Grid is a new thing in css3 which is 2 dimensional the main thing in a grid is very easy to make layouts with less time and less code.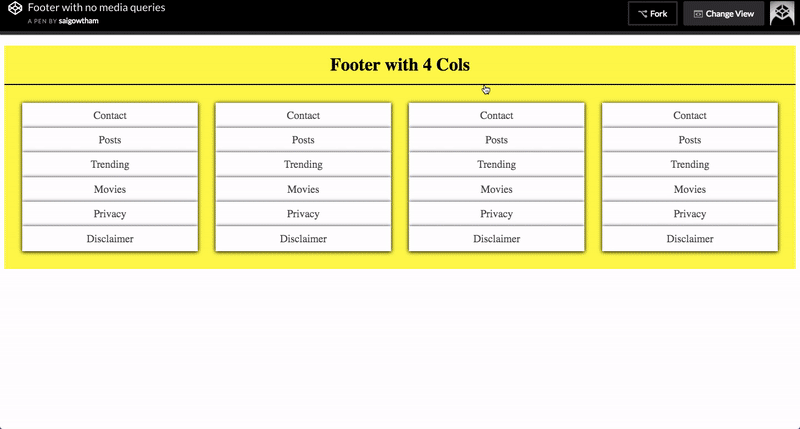 Just one line of code does all things

 grid-template-columns:repeat(auto-fit,minmax(200px,1fr));

auto-fit and min-max functions are used.
I will explain what min-max is min-max takes two arguments first value is minimum and second is max value.
auto-fit helps us to cover the available space with the given columns.
Check out Demo & Code in Code pen