Ever had to write lengthy assignments and wished there existed a tool that'd do it for you. Well, your prayers have been answered.
text-to-handwriting with OCR!
Features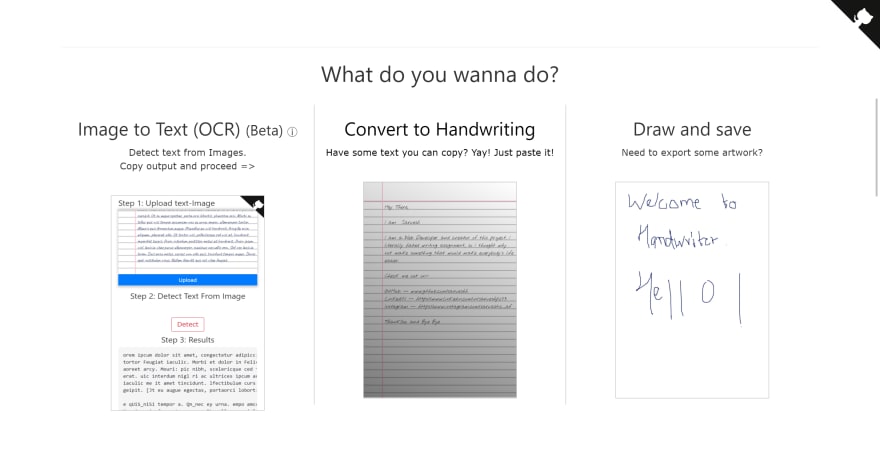 Handwriter inputs either an image or text.
If an image is passed as input, it recognizes text written in the image using Optical Character Recognition(OCR) technology which can further be converted into 10 pre-provided handwritten fonts, with an option to add your own handwriting.

If a text is passed as input it converts it into your own handwriting from the provided 10 handwriting fonts.

You can draw something and add it to canvas too.

This is a secret feature!
Select ACE in canvas Background.
I wanted to integrate my college assignment sheet here, and here it goes. I just hope my college staff doesn't read this!

Sample Output:-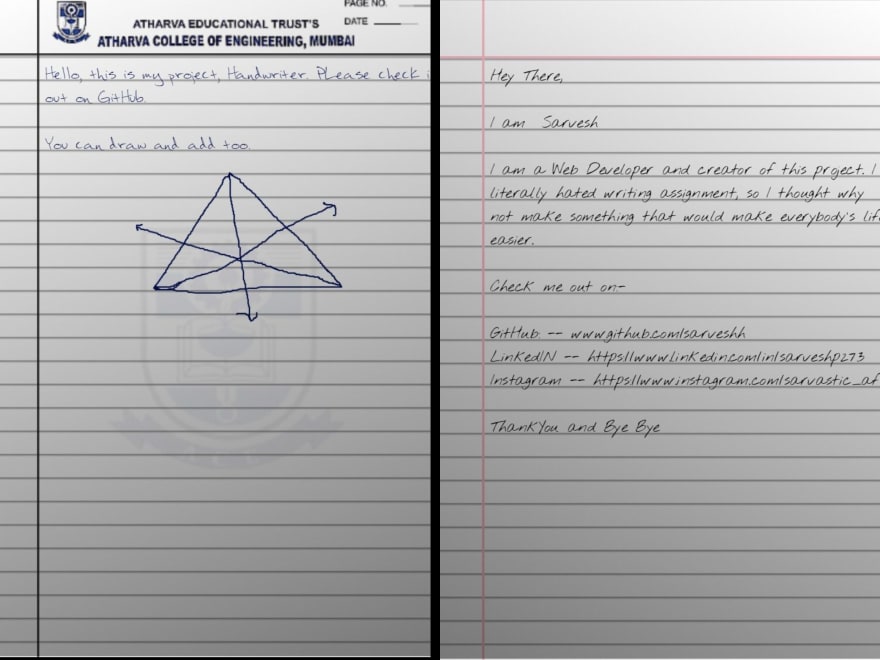 Liked this? Please leave on a star on GitHub. Consider contributing. Have a good day!
Thank you for reading this far
Subscribe to my Newsletter for exciting posts just like this.