Planck EZ Keyboard: Two minutes of Typing
Here's a quick video of me typing and showing off some of the features of my new keyboard, the Planck EZ 🎶. If you're interested in my layout, here's where you can get it. If you have any questions, or if you'd be interested in a more full post, let me know in the comments!
P.S. If you are looking to pick one up yourself, know that the factory takes a break for the lunar new year, so be prepared! And as a bonus, here's the keyboard plugged directly into my phone as I take notes in the car on dev.to!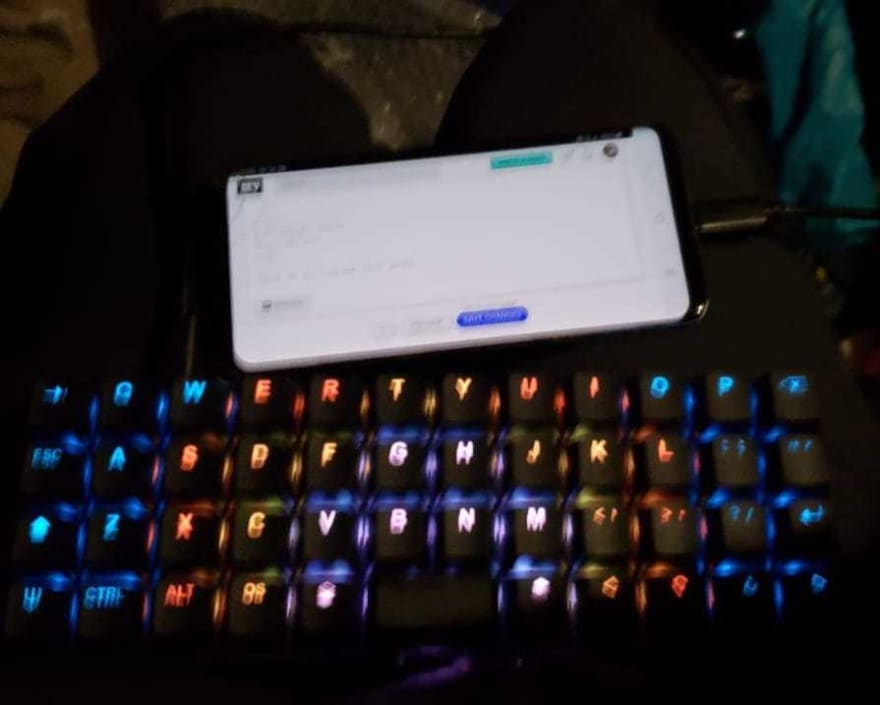 -- Ryan
Classic DEV Post from Jul 30 '19