Hello Coder,
In case you are looking for inspiration for your next project, this curated list with open-source admin dashboards, coded in Python (Flask and Django Frameworks) might help you to win some time. All apps share a common set of basic features:
Open-Source apps, released under the MIT license
Dual database setup, SQLite for local development and PostgreSQL for production
Apps are generated using automation tools and boilerplate code
Clean code-base, helpers and basic tooling
Deployment Scripts: Docker, Gunicorn
---
Thank you! TL;DR;
---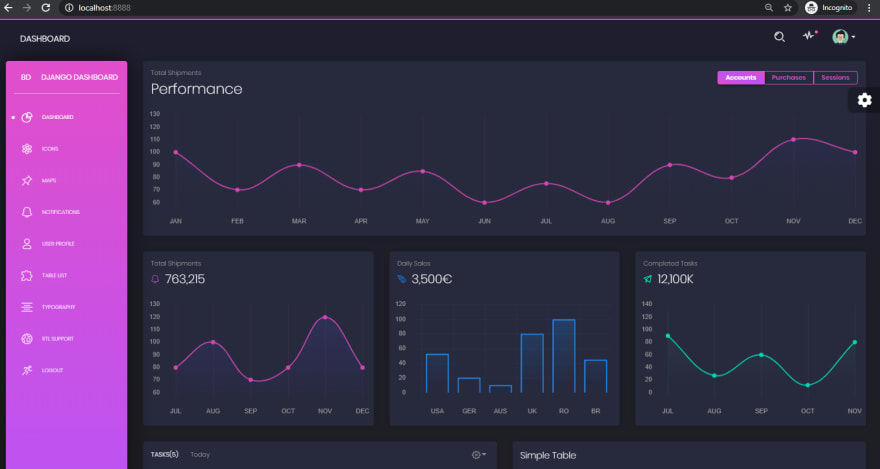 ---
---
---
---
---
---
Links
---
Thank you!