If you are searching for cheatsheet, here I am sharing all the cheatsheet which will definitely going to make you life easy 😉
Checkout the amazing Cheatsheet here 👇
1️⃣ HTML Cheatsheet
Online interactive HTML Cheat Sheet contains useful code examples and web developer tools, markup generators, and more.

 
2️⃣ CSS Reference
Well organized and easy to understand Web building tutorials with lots of examples of how to use HTML, CSS, JavaScript, SQL, Python, PHP, Bootstrap, Java, etc.
 
3️⃣ Git Sheet
This cheat sheet features the most important and commonly used Git commands for easy reference. INSTALLATION & GUIS.
 
4️⃣ OverAPI
OverAPI.com is a site collecting all the cheatsheets, all!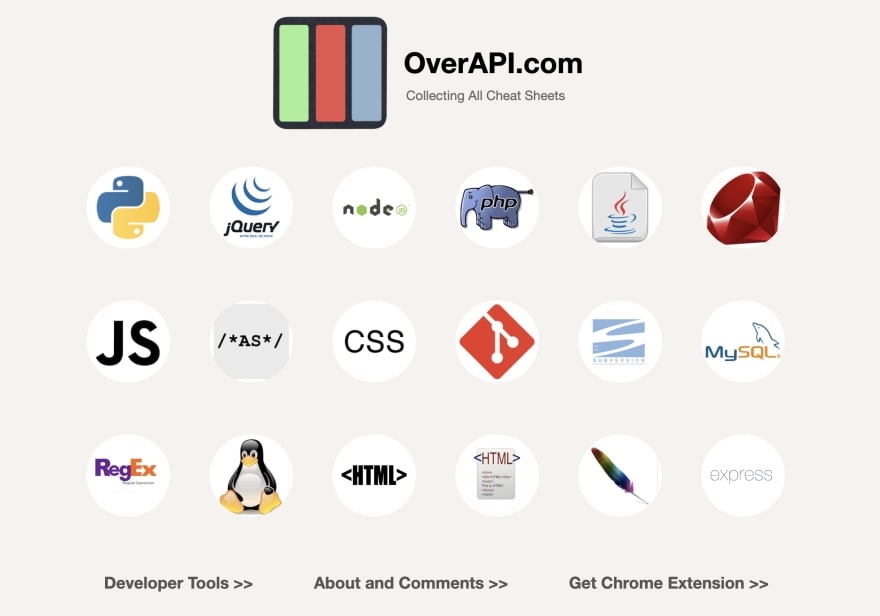 5️⃣ Dev Hints
This is a modest collection of cheat sheets for ES6, SASS, etc.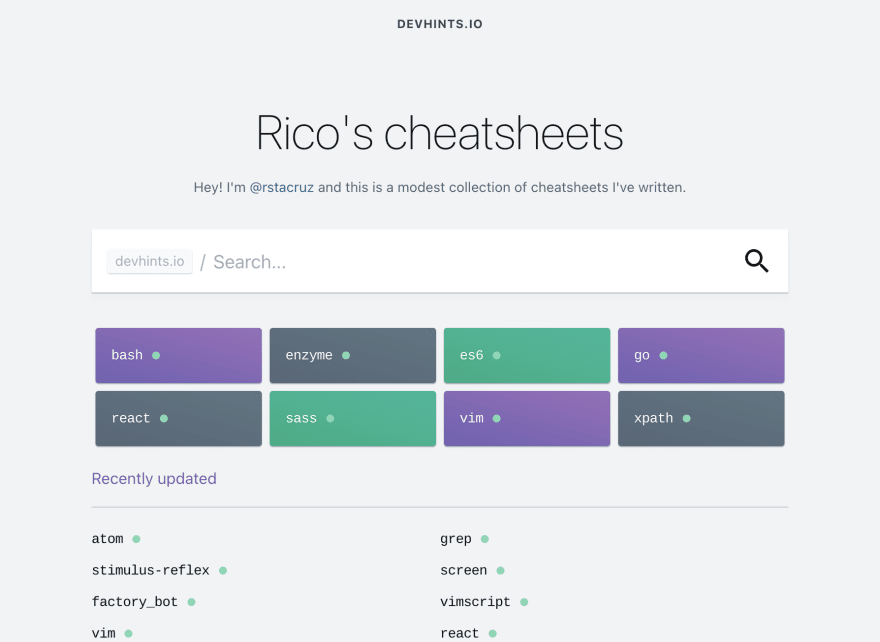 6️⃣ Cheatography
Cheatography is a collection of 5047 cheat sheets and quick references in 25 languages for everything from programming to travel!