🥳 I have good news to share: this week I started a new job! 🥳
I am now a full-time technical writer at Vonage, a company that offers text messages, voice, and video calls for your app.
This change didn't appear out of thin air and involved a lot of preparation and stress. I wanted to document my process in a series of blog posts on resigning, looking for a job, and starting anew somewhere else for the future me (and you all!). Today I want to share my steps for leaving a job I loved.
While at it, I also want to know everything about the most wholesome exit rituals you do or you've witnessed ✨ Are there any resources that you find especially helpful in managing this process?
---
In order to introduce some structure into the process of resigning from the job and going through the offboarding process, I created a checklist for myself. As changes stress me out, I didn't want to feel like I was forgetting some of the less obvious tasks.
Here's the checklist. Some points are self-explanatory. On some, I wanted to give more context and they link to paragraphs below:
Before you quit:
Make sure to use up your PTO (or cash it in, if that's the company's policy)
After you've landed a job:
Deliver a verbal resignation to your manager
Make it clear how, for what and for how long you want to be available to your colleagues on issues pertaining to the role;
Before your last day:
Social 💃🏻

Make sure you have contacts to your favorite teammates;
Ask your colleagues for recommendations on LinkedIn;
If you are in charge of any projects or processes, consider creating a write-up so it's not a hot mess after you've left -- I have been documenting my processes, messages, and learnings and so this wasn't much of an issue for me;

Admin 💼

Ask about when your benefits expire, and whether/how you should transfer your 401k if you had that, and when/how you should be expecting the last check;
Ask about whether there's any non-compete or non-disclosure (if you don't know about it);
Make sure you did download your W2 and paystubs;

Tech 💻

Transfer ownership of the google drive files to your teammates;
If it's possible, save non-proprietary examples of your work!
Download your bookmarks (and passwords if you saved any on your work computer that is not company-related);
Backup files if you have any personal ones;
Consider deleting bookmarks, passwords, history, cookies, credit cards, personal data (and if you've synced your Chrome browser with your account, do that while still logged in);
Take care of the personal mail on your work account (if you have any);
Wipe your disk if the tech support allows for that;
Clean your laptop off the stickers -- that's a nice gesture!
---
Before you quit
✨ Explore other roles
I do not find stress exciting. I find job search very stressful, which is why I thoroughly check a company before signing a contract so I could potentially stay there longer. That also means that I found the possibility of changing roles or teams worth considering. Before I quit, I explored other roles in my company - I talked to my manager and to a lead of another team. Sadly, that was not possible and that's when I talked to my manager about my exit process.
✨ Discuss your exit strategy
This isn't something everyone can do. I imagine lots of toxic workplaces where having such a conversation could possibly result in getting fired. I have been fortunate enough to always work at companies and with managers who supported me in this decision. This time around we discussed the timeframe and the communication etiquette. I updated my manager all throughout the process and once I landed a job, we agreed on when my last day would be. While I had a date in mind, I also didn't want my exit to be disruptive because I did value my workplace, my manager, and my colleagues.
Even though I was a lead instructor in my last role, there wasn't much transfer of skills and knowledge beyond what I had been doing throughout the years. I am very serious about documentation, sharing tools, and bringing everyone on the same page so I didn't have to train anyone to substitute me. However, that would have been a part of a typical graceful offboarding and I'd map this process out with my manager. This time around, I only transferred google drive files ownership, forwarded a couple of emails to my colleagues, and created a list of resources I typically used for a given subject.
Once you've landed a new job
✨ Send a resignation letter
You need to follow the exit process that's outlined in your employee handbook. Usually, it means sending a formal resignation letter, specifying the end date, and going through an exit interview.
✨ Exit interview
The exit interview is just a formality but it's also a way for you to give feedback that could help your colleagues and your prior company. Was there a direct reason why you left? How could your company keep you onboard for longer? Or, has there been any worrisome trend you've observed pertaining to the team culture? I wouldn't recommend throwing anyone under the bus unless there are serious concerns you would like to voice (in which case, a personal takeaway could be that you perhaps could have voiced them sooner).
I did take a full opportunity to reiterate the stuff that I wish was different. That being said, I don't think I was overly negative because, in the end, I really loved working there and my colleagues.
✨ Messages and Communication
I wanted to be really intentional about my good-bye messages.
In the past, I learned about folks leaving the company in a group setting and it always shocked me and sometimes put me to pieces in public. I don't like surprises, especially if they mean that a cherished team member will no longer be a part of my workday. I didn't want the same for my colleagues.
Initially, I sent DMs to the colleagues with whom I felt the closest. Then, I announced it on the team slack channel so everyone can learn about it in private. Then, I talked to the cohorts I was leading and explained how this process affected them (it didn't).
Only then I took to LinkedIn and Twitter and surprisingly, this was the most stressful part for me. I guess that putting myself so much on the spot is not something I enjoy immensely. I did not know what to write and I am lucky to have wonderful friends (@bigfishh and Eric Kim!) who are always supportive in such processes.
Before your last day
✨ Change your slack presence
I thought it would be on-brand to change my slack picture to "404: Person not found".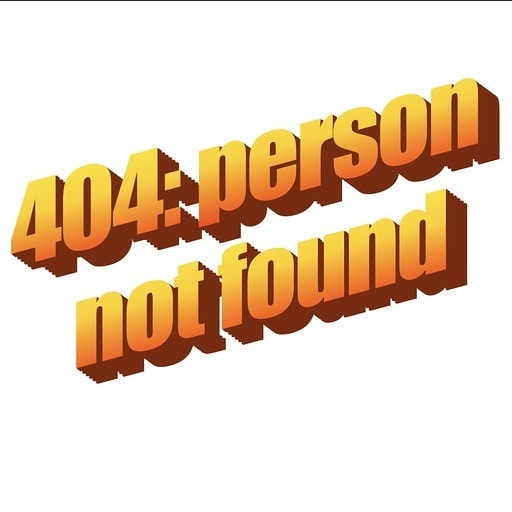 While at it, I also changed my slack name to "Sylwia Vargas - twitter.com/SylwiaVargas
Tech writer & Former Lead Instructor, SE" so everyone knows how to reach me after my account has been deactivated. It's just a goofy thing.
---
✨ Now, your turn ✨
What are the most graceful exits you witnessed?
Do you have any exit rituals?
Are there any resources that you find especially helpful in this process?