Dev.page has finally launched, which means you can claim your username to get access to your own page with all of your relevant developer credentials.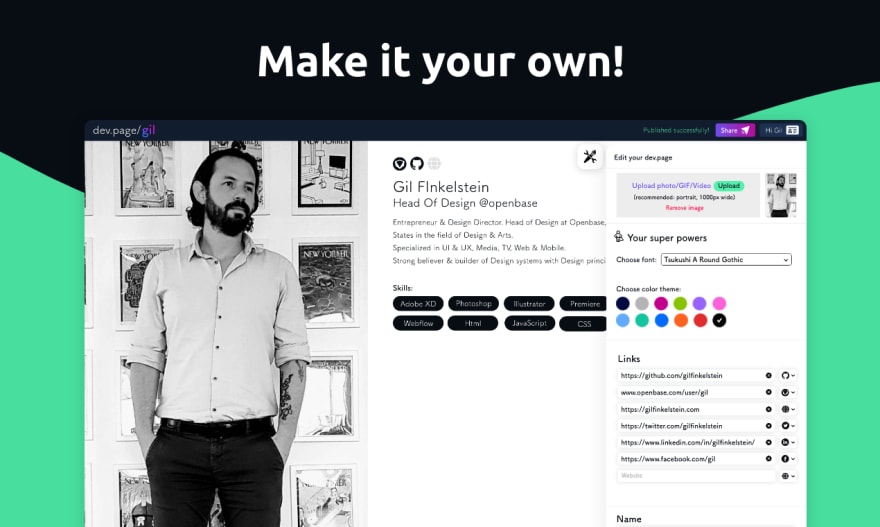 This all-in-one free homepage for developers is a convenient way to organize all of your profiles: LinkedIn, Twitter, Codepen, Openbase, and even Dev.to!
You can feature as many skills as you like, customize your bio with markdown, and choose a custom vanity URL (mine is https://dev.page/tim/) to help share your page with others.
I like showcases like these in lieu of building a portfolio site, especially for developers who focus more on full stack and backend development. The team at Openbase has made this tool very easy to use, with no code or configuration required!
Sign up and grab your username while it's still available!
https://dev.page/