THE TEAL PICKLE CODING CHALLENGE!! Find the first non repeating character in a string. I solved this problem using bae (C++).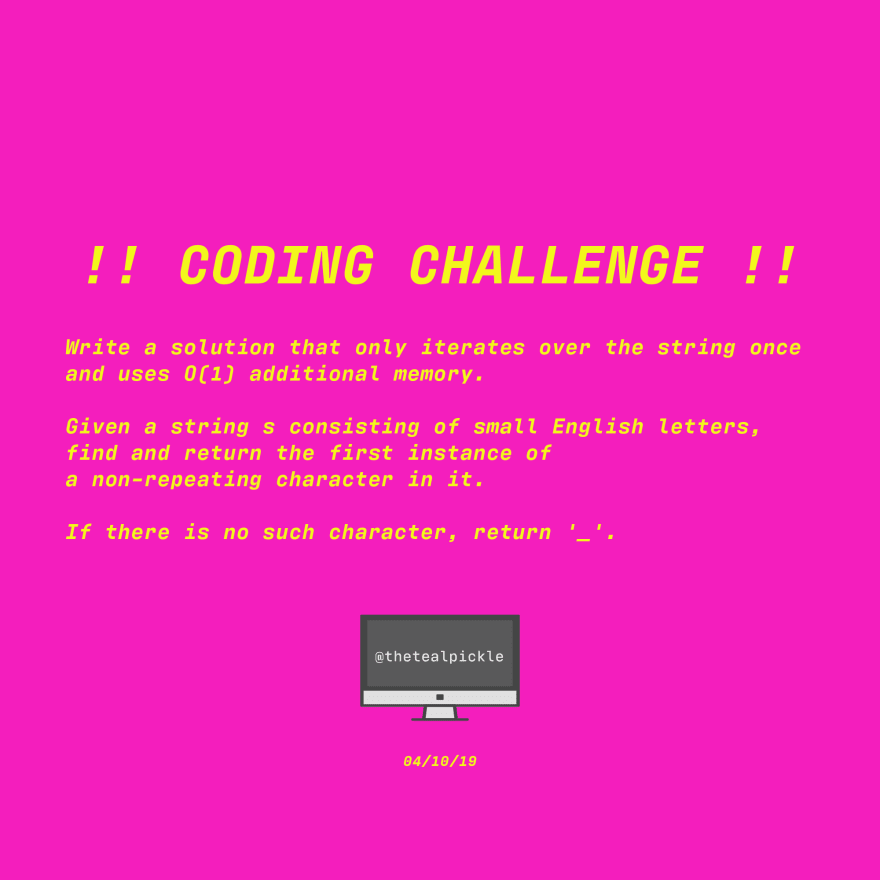 TRY IT 👀 , check out my solution, share!!
Link to problem where you can test against sample cases HERE :)
My solution has an O(n) runtime and uses O(1) additional memory.