Note: If you are a Technophile, a Developer/ Designer, Join our Discord server today and get access to daily exclusive giveaways for everyone and fantastic community!
Join the server
_
If you want to impress your site visitors with a unique, organized, and aesthetically pleasing WordPress blog layout, you're in the right place.
We've hand-selected these WordPress blog page templates that can help you create a gorgeous blog for your business. Whether you're looking for a personal brand WordPress theme, the best WordPress themes for lifestyle blogs, or a WordPress blog layout that reflects your industry, we've got you covered!
🔖Save this post for future reference!
🔰 Astra
If you're looking for a theme that's self-proclaimed the "perfect theme for any website" on their website, Astra is for you.
This is definitely one of the best WordPress themes for blogs since it's highly customizable. Whether you sell heavy equipment or makeup, you'll love this WordPress theme for your blog.
Why you'll love it: There are a lot of things to love about the Astra theme, but there are a few things that we love the most.
◾ You can customize it without having to worry about code. If you don't currently work with a web design agency and manage your blog on your own, the fact that you can customize it without HTML knowledge is key.
◾ You can create full-width pages. Some WordPress themes don't allow you to create full-width pages, which means they're not fully customizable. Don't worry, Astra lets you do just that!
◾ The theme is made for speed. You'll love the performance because it's nothing but
_
🔰 Bento
Bento is a super powerful WordPress theme for blogs that allows you to be flexible with your design. The layout is responsive, which means users will be able to enjoy it on any device and is also optimized for speed.
Why you'll love it: Here are just a few of the things we love about the Bento layout.
◾Provides a variety of icons. If you're a fan of customization, we know you'll love the fact that the Bento theme offers over 500 high-quality vector icons for you to use on your blog.
◾Offers advanced WooCommerce integration. You'll be able to integrate WooCommerce in a flash, which is extremely beneficial if you plan to sell things on your blog.
◾Implements SEO best practices. Your blog is nothing without great search engine optimization (SEO), and this theme uses all the best practices.
_
🔰 Revive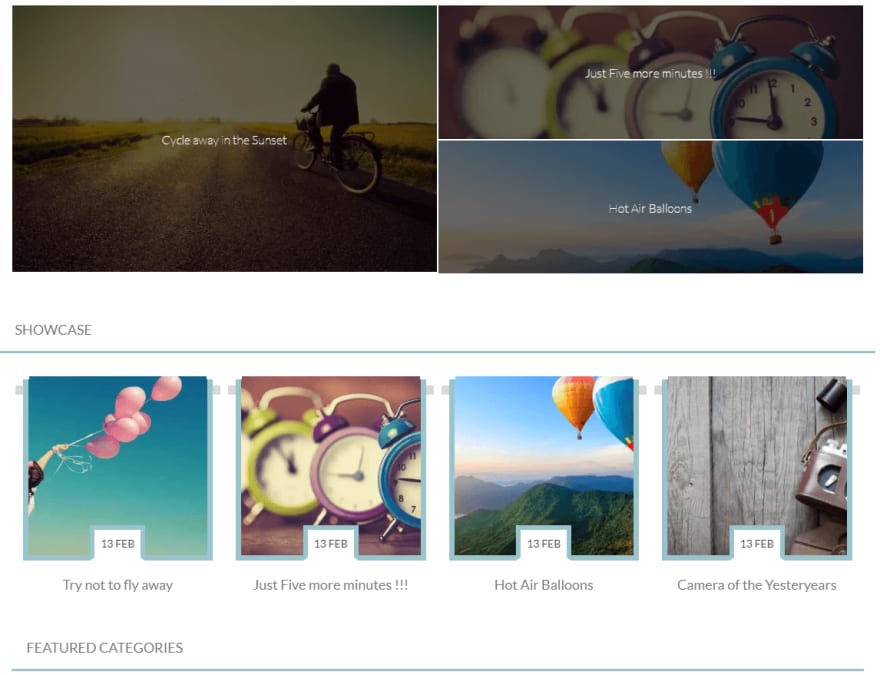 With an impressive 4.88-star rating from previous users, we guarantee you'll love the Revive WordPress blog theme, too. With tons of header layouts, an improved menu layout, and multiple social icon styles, you'll fall in love with this theme just like we did.
Why you'll love it: Check out the top three things we love about the Revive theme.
◾It's ready for 4k. Having a WordPress theme for your blog that is equipped for 4k display is a huge bonus — visitors are bound to love what they see.
◾Unlimited colors. You'll spend hours deciding on the perfect colors for your blog since Revive offers unlimited color options. Pretty impressive!
◾Sidebar options. If you've ever been annoyed by a blog layout that didn't let you decide where you wanted our sidebar, or if you want one at all, with Revive, you won't have to worry. You can place your sidebar on the left, right, or opt for no sidebar.
_
🔰 Satori
Another highly customizable WordPress theme for your blog, Satori is a gorgeous WordPress blog layout that is image-heavy. It works best for blog sites that utilize a lot of pictures, and it even offers gallery options to show off your shots.
Why you'll love it: There's a lot to love about Satori — here are the biggest reasons:
◾Drag and drop feature. This blog layout allows you to drag and drop page elements without any coding knowledge.
◾Customizable blog layout options. Whether you want your blog to be left alighted or top-aligned, you can do either with Satori. There are also tons of additional blog layout options to ensure that your blog is as unique as your brand.
◾Integrated with popular plugins. This theme is already integrated with popular plugins to make your life even easier.
_
Boy, do we love this theme. It's exactly what we think of when we picture a stereotypical WordPress blog layout and features a grid layout to organize your blog posts. It also supports custom headers, guaranteeing a unique look.
Why you'll love it: Not only does Garfunkel feature a classic blog layout, but you'll also love these features:
◾ It features Jetpack infinite scroll. This means that no matter how far a user scrolls, new posts will always automatically appear.
◾ It has six post formats. If you want a variety of choices for your post formats, Garfunkel has you covered. They offer six different formats for your post to fit your customizing needs.
_
This WordPress blog layout earned an impressive five out of five stars from users and has over 10,000 active installations. That's not surprising, considering it features a fully responsive design, multiple blog layouts, and tons of customization options.
Why you'll love it: If you need more reasons to love the Vogue theme, read on.
◾ It features four blog layouts: We meant it when we said highly customizable — this layout offers four different blog layouts to help you create your own style.
◾ multiple header and footer layouts: With four blog layouts, four header layouts, and two footer layouts, that makes for tons of customization. The choice is yours!
◾ WooCommerce integration: If you also sell things on your blog, you'll be happy to know that the Vogue theme offers integration options for WooCommerce.