Are you willing to switch to linux or maybe give it a shot? Well I was too and to between all these hustle of distros and desktop environments I did what you did to find this article, I googled,"top linux distos". So here are my top distros that I'd recommend to a new comer.
Let's begin with probably the most popular distro, Ubuntu itself. Ubuntu is based on Gnome desktop environment. It's comes with a side dock by default good for people who want something different than windows' taskbar and mac's dock, though it is customizable like any other linux disto. It comes with libre office preinstalled. Overall I'd suggest ubuntu to anyone who have heard about it and want to see what ubuntu is.
I'm currently using pop os as my main distro. It has probably the cleanest desktop out of every distro. It is built on top of ubuntu but there are several key differences. By default it has a hidden dock like default gnome, it's latest release has built in windows manager for people who are into that. It comes with a only a few basic software. It's made by system 76 for their hardware but it runs like a charm on any device. Overall I'm loving it and I'd recommend it to you if you want a clean desktop. I'll write an article on how I customize my pop os for learning and developing python.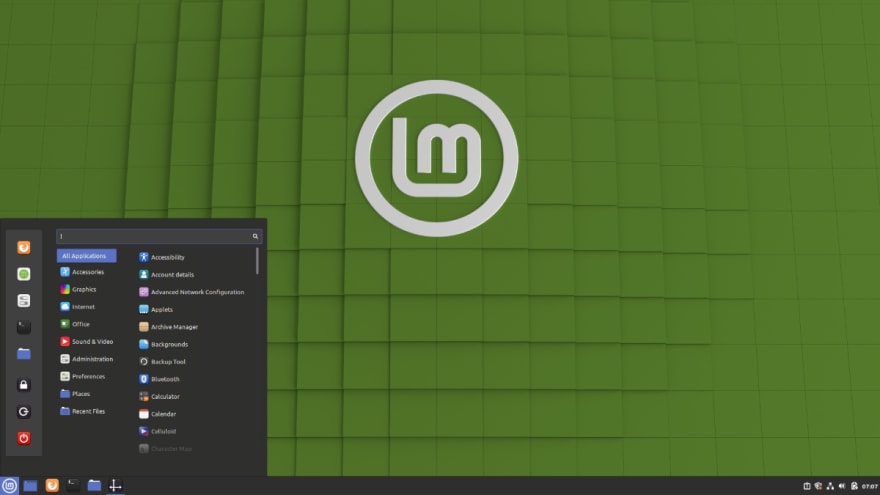 If you're a windows user and want similar user experience on linux then Linux Mint is for you. It is built to attract windows users with a similar user interface and props driver installation and media codes on boot. I've not used it for long but with the short time I spent on it I'd say it was really good and polished.

If you're switching from mac and want a similar user interface by default then I'd recommend you Elementary OS. It's clean, it's simple and it's beautiful. It does a few things different from other distros, like having a 'Pay what you want' model. For apps in it's app center you can pay whatever you like to the developer to get that application, of-course you can choose to pay nothing. It also has something called Curated app, i.e, apps developed specifically for elementary os keeping it's theme in mind. Do give it a shot if you want something clean.
Bonus
If you want something with arch then give manjaro a try. I've personally never used manjaro but I've heard some good things about it.