From

To computational thinking, solving problems and designing projects. I'll be taking you on my journey on learning python programming.
So please take a seat and let's explore

THE DISCOVERY
I discovered python roughly two years ago when I met someone who designed a countdown timer and calculator using python.
I became curious, ask a couple of questions and did my research on Python and Data Science. Boom! here I am.
According to Statistics, Python is one of the top 5 easiest programming languages to learn. It is my first programming language and so far, it has been extremely exciting and quite challenging.
My 100DaysofPython Challenge
I already embarked on my #100daysofpython journey. Currently, I am on Day 18 you can check it out on my Twitter page.
My Day 1 of #100daysofpython was actually based on installing Anaconda(Jupyter Notebook), which was my first workspace editor before switching to the VSCode which is highly recommendable.
So, I'll be dropping a couple of materials and links that I am using as a guide to learning python.
1.Automate The Boring Stuff With Python by Al Asweigart (My Favorite)


Download Link:
https://1.droppdf.com/files/5iHzx/automate-the-boring-stuff-with-python-2015-.pdf
2. Fluent Python by Luciano Ramalho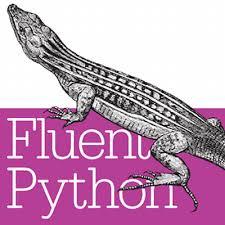 Download Link:
http://1.droppdf.com/files/X06AR/fluent-python-2015-.pdf
3. Learn Python The Hard Way by Zed Shaw


Download Link:
https://drive.google.com/file/d/0B-hV1HrMP8j1OWpEWXBXbUJsNms/view
4. w3schools
Download Link:
https://www.w3schools.com/python/default.asp
Here are three important things, I've learnt so far:
Don't be afraid of Google and Youtube. Browse!Browse!! Browse!!! your life out if you're stuck.
Practice little tasks every day.
Be patient.
I hope you find this useful🙂.