What would I describe a hacker Christmas to be? This year it was the gift of hoodies, mirror shades, end-to-end encryption on mobile, and provisioning a "deck" all for @reallyjanejones. The choice for hardware was an Asus Eee PC with the Intel Atom.
The choice for OS was Void Linux and was pleasantly surprised to see that Unix philosophy in practice with this distro.
Nothing really kicked off that wasn't allowed beforehand which is another thing I really like about Void.
If you made it this far I'll go ahead and let you know, of course, Wi-Fi and ACPI and Battery all work on this machine.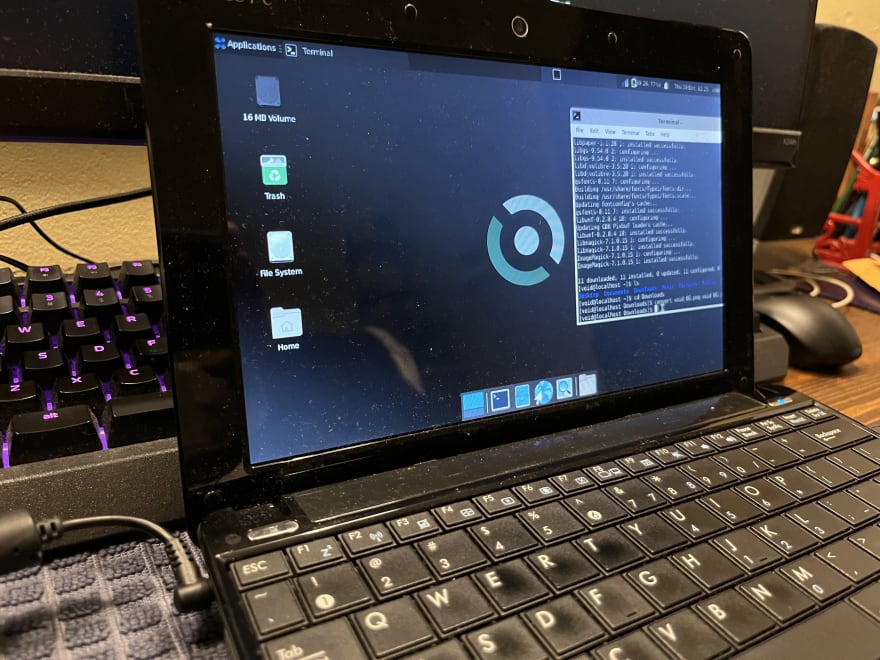 I did some work messing with a self-made web server and moving files to an ARM machine and this whole install was a success. No real hoops to jump through.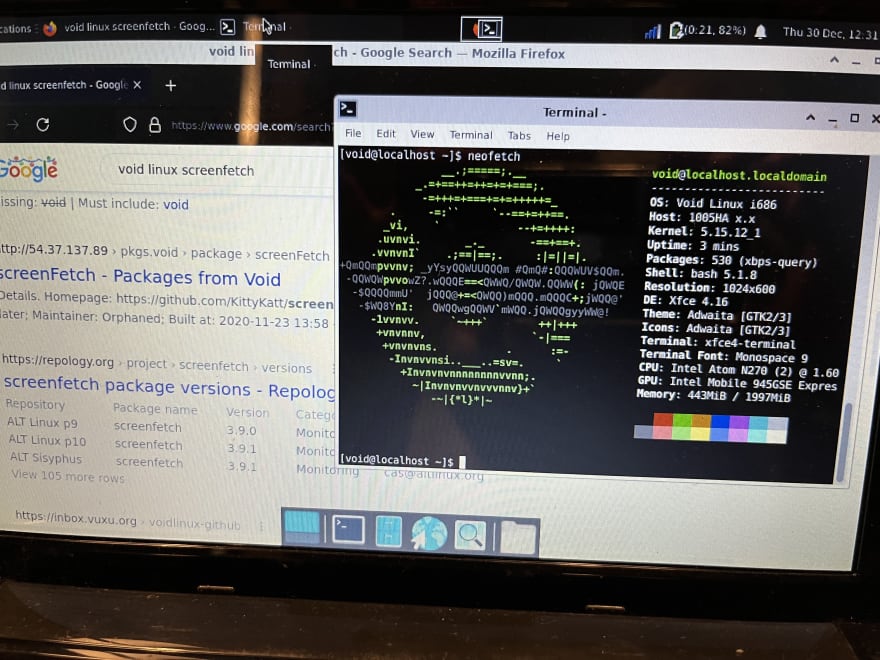 So, if you were looking for a quick way to put something completely mobile with a full keyboard together I highly recommend this combination. For web dev I am just swapping out video clips here and did xbps-install xterm to get UXTerm which seems to be able to handle ZSH on FreeBSD as well as PowerLevel
I don't see any reason to move off of Vim and ffmpeg either so the term emulation works out well as I shuffle clips from Intel to ARM. For many tasks the fact the Atom processor is used in automotive can be seen, for instance, in starting up and shutting down the deck the speeds for that are ludicrous.
Playout for video and multimedia tasks are not the point of using an Atom of this vintage however for ad-hoc web dev this machine really is worth the effort.