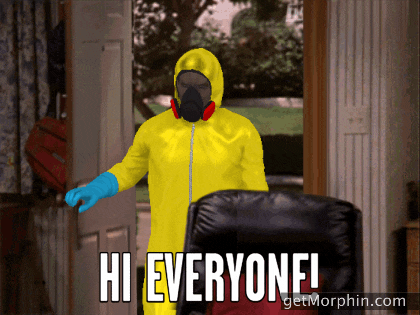 Don't leave this article before taking this quick survey:
Covid had the most impact on your...
❤: Social life
🦄: Work
🏷: Family
---
Hello World! Today we will talk about a more serious topic answered to my others #healthydebate. I'm interested in how Covid is impacting your life as a developer. Also, by telling your experience, you have a chance to get featured in our newsletter.
Question of the week: How covid is impacting your developer life?
--> Some starting points are the influence that the covid has had on you on a social level (how the covid has influenced your social life), at the family level, and at work (in your professional life). What has changed in your life since the start of the covid? What is positive and what is negative? What are some of the challenges you have faced during COVID-19? What advice would you give to others to keep their spirits up during the pandemic?
---
I will be building and updating this list directly with what you say, so...
Remember the comment!
---
Last week's discussion was about what work would developers do if they weren't developers. An astronaut🚀, a cook👩‍🍳, a dancer🕺 (maybe not this one), a policeman👮, a footballer⚽ (only if I lose my brain)...
You can receive the weekly discussion recap directly in your email or participate in the conversation here!
---
Read also:
---
Thanks for reading ❤️
And remember,
---
A loooong, and fun, weekly recap for you
Free PDF version of my articles
Highly customizable inbox
That's --> free <-- and you help me!
---
TL;DR