Linux comes with many deskop environments and window managers. Some of the big names are Gnome 3, KDE, Mate, XFCE, Gnome classic and LXDE.
There are many window managers too (you can use Linux without desktop), like i3wm, window maker, blackbox and others.
So between all of these what should you use?
Low memory use
For me, I need to have one that uses few memory, so only a few left:
LXDE
LXQt
XFCE
Window managers (i3wm, wm, bbox)
Search
Of these, LXDE doesn't have a good search menu. Both LXQt and XFCE have a search option. So does i3wm. But neither wm and bbox come with an out of the box search solution.
Yes, it's possible to install some app search like Cerebro, Synapse, Gnome Pie, ULauncher and all the others.
Thing is, I want the desktop or wm to come with this functionality out of the box. Not install another app on top of it.
That leaves:
i3wm?
i3wm is really nice, but I haven't found a good desktop recording software that works well on it (Kazam does not).
lxqt
LXQT uses the Qt framework, which makes all the desktop apps look kind of the same (if you use the Qt apps). From a desktop perspective, that's really good.
xfce
Very fast, but based on X. Overall nice desktop environment.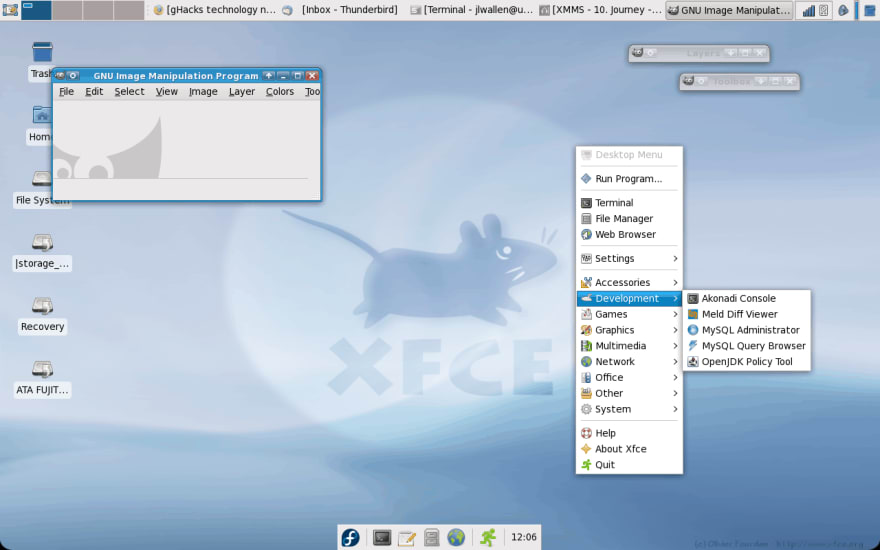 Wayland
Should switch to Wayland instead of X. Why is Wayland necessary?
Wayland allows better isolation between processes: one window cannot access resources from, or inject keystrokes into, another window.
But to use Wayland, have to switch to one of these desktops
GNOME 3.20+
KDE (Plasma 5.4)
Enlightenment
Hawaii
Not a big fan of Enlightenment, maybe go for Hawaii. What do you use?