Let's debunk the fact and myths about job search.
When we are upscaling ourselves to grow as an individual, once we are done with a particular opportunity, we tend to look for another good one. Cracking an interview will help us get our dream role. But for cracking an interview, we need to appear for the interview first. Even though if you are well versed with the concepts, and are top-notch in a particular skill, until you are not getting the chance to showcase your skills, it won't be of any use, apart from satisfying yourself.
Like many, you might also get stuck in the cycle of endlessly applying for the interviews but hardly getting a revert from the recruiter. This is frustrating, isn't it?
Many great candidates do not get recognised even though their skillset matches the opportunity. One reason is they aren't aware of whom, or where to approach for that particular skill set.
In this particular article, we will try to understand the industry. Also, this article is majorly written keeping technical interviews in mind, but can easily be generalised to other fields.
Before even starting to talk about how we can get ourselves to light up for the next interview with our dream company, it is equally important to understand the basics of the industry. I doubt anyone else has discussed this in this particular way.
We will start by understanding the difference between service-based organisations and product-based organisations. Even though I am using the word organisation, this kind of structure can be found even in small businesses.
Service-based organisations vs. Product-based organisations
Typically any firm/organisation trying to either sell a service or a product. This is the motivation behind any big organisation, let it be Google, Facebook, Amazon, TCS, etc. You can find almost all the organisations under the bracket of these two broad categories.
Any organisation is selling either a finished or a part of a particular product like a car, tyre, tube manufacturing company, or semi-conduction manufacturing, and many more. An organisation could be selling a complete product, but the chances of them manufacturing each part themselves are very rare.
An organisation may manufacture the final product by assembling the products which are coming from different organisations. Now the company which is manufacturing a product or has some final thing which they are selling come under the bracket of the product-based organisations.
But various other organisations like TCS, Accenture, and other similar service-based companies are selling services instead of a specific product. Now, what do we mean by service? It is actually part of a product which has been manufactured by any other organisation.
These companies/organisations/firms are responsible for keeping maintaining and adding new features for the specific product for which they're providing service, similar to the other organisations which offer services like repairing, upkeeping, etc. Based on your skill set and your requirement, you should choose the right industry for you.
Generally, in service-based organisations, we tend to learn new skills as we have to work on a couple of different things. The time to respond, and launch a feature is comparatively lesser than the product-based organisation.
Mostly in product-based organisations, we can compromise with time for a better quality product. As it is a product of the organisation, you might have extra time at your disposal for building the product of utmost quality.
Direct Payroll and 3rd Party.
Until now, we understood the difference between a service-based industry versus a product-based industry, it's time to dive deep into the payroll system. The question arises what is the need of understanding the payroll system.
Of course, before even we access the offer from an organisation it's very crucial that we understand the difference between the ways an employee is hired for the organisation regardless of the fact if it is a service-based or product-based organisation.
Generally, organisations hire new employees on their own payroll. This means that the salary, PF, etc. of the employee is linked to the company they are being hired for.
But many times companies do outsource the employees, they asked the service-based companies to provide them with the employees with certain skills for a certain duration of the contract. In that case, the employee might be working for another organisation but on their payroll, the linkage is from that service-based organisation.
For instance, let's take a fictitious example in which you are working for a big MNC like Google Accenture, etc, you might not be a part of that big organisation. You are an employee of the service-based organisation XYZ, for the project, your skillset is utilised.
Whenever any recruiter connects with you to ask if you are interested in that opening. Always double-check with the recruiter, if there are directly part of that particular organisation. Chances are they could be part of a third-party organisation which provides service to that MNC.
Along with that do confirm which organisation's payroll they will hire you on. It's a bit about the payroll system, and understanding these concepts is equally important as finding a new job, as you don't want to get stuck in an opportunity which you don't like.
Hunt for the Opportunity
Once we understood the dynamic of the Industry, we should move forward with our hunt for finding the appropriate role for us. Searching for a job is an art that we need to master. There are plenty of openings scattered in the market, but only smart people are able to find a perfect and suitable role for them.
The very obvious question arises where do we find roles matching our skill set?
Following are some of the good mediums where you can get your next job opportunity.
Linkedin
LinkedIn is said to be a platform in which we intend to create a good professional network. Unlike other social media, LinkedIn is not a place to brag about where we are planning our next trip. On a similar ground, the recruiter also posts about the job opening.
We need to be proactive while we are searching for any new opportunity on a platform like LinkedIn. We should also be aware about the various company has a referral program in which employees can refer someone they know for any particular job opening that suits them.
Of course, not everybody has a relative or friend suitable for any particular role. Employees post about the referral program on their LinkedIn profile and as an opportunist, you can leverage the power of the platform for getting the referral for that role.
Following is one such post in which the user/employee is informing his network about the job opening. An important fact is if the post is from a recruiter then they may be receiving gazillions of emails and your chance to talk with the person direct becomes minimal. But anyway you can at least try and apply for the particular role.
Also, search for other people you may know who are working in that same organisation and from them, you can ask for them to refer you for that particular role. Getting a call back from the recruiter increases manifold.
Careers Page
This is the fact that everybody should be aware of is 'the careers page'. But still, people who are not that technologically sound might not be aware of the careers page.
There is a high chance that we might miss the opportunity if we don't check the careers page of the respective organisation. Usually, the careers page is under the URL https://thecompanyurl/careers. But there can be some exceptions. But just by simply doing a Google search about jobs at XYZ organisation, you will definitely get the link to their careers page.
Following is one such careers page of a reported organisation. Here you can filter the opportunity based on your location, skillset, and preferences. By applying through the careers page the chances of getting the call are a bit less than in the referral program but you can't totally deny that you won't get a call.
I have received multiple calls from the recruiter just by applying to the careers page. It does work like a charm.
Connect with recruiters
Now we have already studied the referral program and the careers page. One step forward in a similar direction would be directly reaching out to the recruiter. On reaching out to the recruiter you should be aware of which organisation you are planning to apply to.
Now many recruiters of that particular organisation on their profiles such as LinkedIn, Blind, etc usually share their email ID or other contact details. They have given the opportunity for people to reach out to them if in case they were not able to reach the talent.
Many of them have also stated clear guidelines about how you should mail them for expecting a response. Understand the fact that the recruiter received a plethora of emails. Your email should be clear and precise.
The mail should be very clearly stating which role we are applying for. Again our skill set makes us eligible for that particular role. Sometimes I have seen people bugging thousand of people with rubbish mail instead of creating a customised email for the specific recruiter.
Course I can't speak for everyone this is the general rule of thumb. Every individual is different even the recruiters and interviewer. Their train of thought might be completely different from yours. So keep trying until you succeed.
Hackathons
Talking about the indirect Path for some of the hackathons that are posted on various platforms. One such platform is https://devpost.com/ which allows the company to organise a Hackathon.
Such companies clearly mention in the description as a result of the Hackathon that they will definitely hire a couple of individuals who will perform well.
With the Hackathon based approach, you might not face that many interviews but I will say it is a good way of matching the talent with the opportunity.
Also just like you have heard that technical interview system seems to be broken in any organisation because the type of questions asked in the interview is nowhere related to real-life work that the company will be doing.
The hackathon-based approach looks very practical. As mostly the companies who organise this hackathon ask the participant to work on real-time scenarios instead of solving some random puzzles.
If you are keen on participating in the Hackathon this is your chance.
Consultants
Consultants are the people who help you get your dream job. So basically there are various organisations that are responsible for matching the talent with the right opportunity.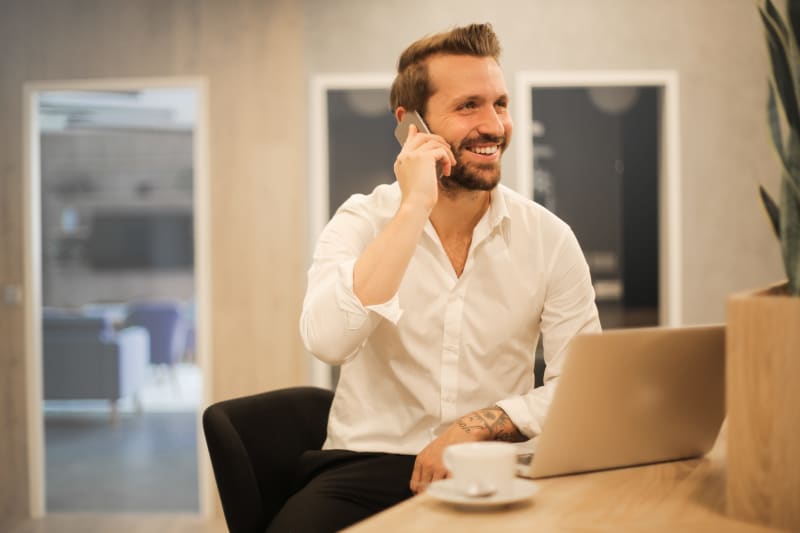 Many times these consultants reach out to the candidates as they already have the contract signed with the organisations to find them suitable talent.
Just like the on-role recruiter of that organisation, HR firms post about the different opportunities on their website and other social media platform.
As a candidate, you can also directly reach out to these consultant firms. Contact details for search consultants can be easily found on Google, LinkedIn, etc.
These consultants are blessings in disguise as they can help you catch up with different organisations which you might not directly be able to reach. If you are actively looking for a job by exploring this path as well.
Final Thoughts
So if you are looking for another opportunity, without not getting the call from the recruiter. You should try applying the above-mentioned strategy to get to the interview.
Performing well in the interview will always be a crucial point in cracking the interview. So prepare well and go through the following ways which I am insured in detail above.
LinkedIn.

Careers Page.

Connect with recruiters.

Hackathons.

Consultants.
By following these methods I am sure that you are going to make it. Keep working hard and shine bright like a diamond :-).
---
About The Author
Apoorv Tomar is a software developer and part of Mindroast. You can connect with him on Twitter, Linkedin, Telegram and Instagram. Subscribe to the newsletter for the latest curated content. Don't hesitate to say 'Hi' on any platform, just stating a reference of where did you find my profile.