Are you looking for something reliable, a full featured APIs & SDKs to make your video call app?
Then I must say It's your time - And you're at the right place!
I believe that simply having a general understanding about video calling API and SDK providers is not enough, if you are planning to build something like a real-time video call api.
Instead it would be much better, if you perform some comparison study - Not on all, at least on a few of them.
Henceforth, I have posted this article that can assist you with your further research.
In this post, I have taken into consideration some of the best API and SDK providers in the market - CONTUS MirrorFly and CometChat. Moreover, I have put on my research and reviews about these real time video calling API titans. This includes their features and functions, pricing, highlights, and much more.
Let's get started..!
CONTUS MirrorFly Live Video Call- An Overview
CONTUS MirrorFly is a leading real time communication API and SDK solution which was established in 2008 by CONTUS group of companies. They have started their career with it's brand named as ContusFly, but in the later run in 2019 they have renowned it as "CONTUS MirroFly."
CONTUS MirrorFly provides chat, voice and video call APIs for enterprises and organizations that can be effortlessly integrated into any of their existing or pre-built mobile and web applications. They offer 100% customizable APIs and SDKs with over 150+ chat features and a self-hosting option of on-cloud/on-premises as per the enterprise's requirements.
With all these enriched features and functionalities, this solution has made its availability to enterprises at one-time license cost.
Now, Let's talk about CometChat in general.
CometChat Live Video Call- An Overview
CometChat is a popular in-app communication platform with voice, video and text messaging found in 2009 which can get you the fully featured experience once integrated into any 3rd party device. They provide chat, voice and video call APIs, SDKs, and UIs for websites and mobile devices that can easily build any kind of full-fledged chat solution.
CometChat live chat app is based on the SaaS model so it offers its APIs through a monthly subscription plan wherein, you have to pay-as-you-go.
Well, by now you would have obtained some understanding about these API and SDK providers. But, before getting into an in depth feature comparison, let me introduce you to some of the common features that any real-time chat app will have,
Cometchat Live Video Call vs CONTUS MirrorFly Live Video call: Features Comparisons!
However, if we look for the in-app chat providers in the market we can find so many with a variety of outstanding features. But still there are certain features that can be considered as the ground level one, which builds the foundation of any in-app chat software.
Let's have a look at some of them before getting to the real time feature comparison,
One-to-one and group chat

One-to-one and group chat features allows you to connect with a single user or else with a group of users at once any time, anywhere, with no geographical restrictions through text messaging including special features such as file uploading, emojis, contact lists, and much more, to make the conversation more interactive and easy.
Video Conference Calling and Recording
Connecting to multiple users and having a face-to-face interaction is now easy with a video calling software, at once anytime, anywhere. You can experience this with crystal clear high defined video quality wherein, you can also record the sessions and have them stored for your future reference. Among all the enterprises, the E-learning industry uses this feature the most.
Screen Sharing

When it's about engaging with a larger audience through on-going live video conferencing, seminars, or events, this feature enables you to share your entire screen to other participants within the same application. You can also share your documents, images, video/audio files during the video call session.
Live Broadcasting

Now you can broadcast live events, meetings with many interactive tools over a wide range of multiple channels and have more collaboration and engagement. This feature allows you to have real time live video chat app with multiple sharing of files like audio/video files, images, media files - emojis, etc., over any social media network.
End-to-end Encryption

A high-end security over your conversation data is ensured with E2E encryption wherein, the messages, images, and other confidential documents are sealed until it reaches the respective recipient. Moreover, apart from this end-to-end encryption feature, this high-end security protocol also includes profanity, fingerprint security, AES-256, GDPR, HIPAA, SSL, and much more.
Low Latency

With this low latency feature you can experience the best HD quality videos without interruption. It optimizes the computer network to process high volume data with minimal delay. Thus, the broadcaster can relay the live event within a minimal time. Also, makes the broadcaster respond quickly to other viewer's chat and have unbreakable interaction during the live video call session.
Multi-channel Platform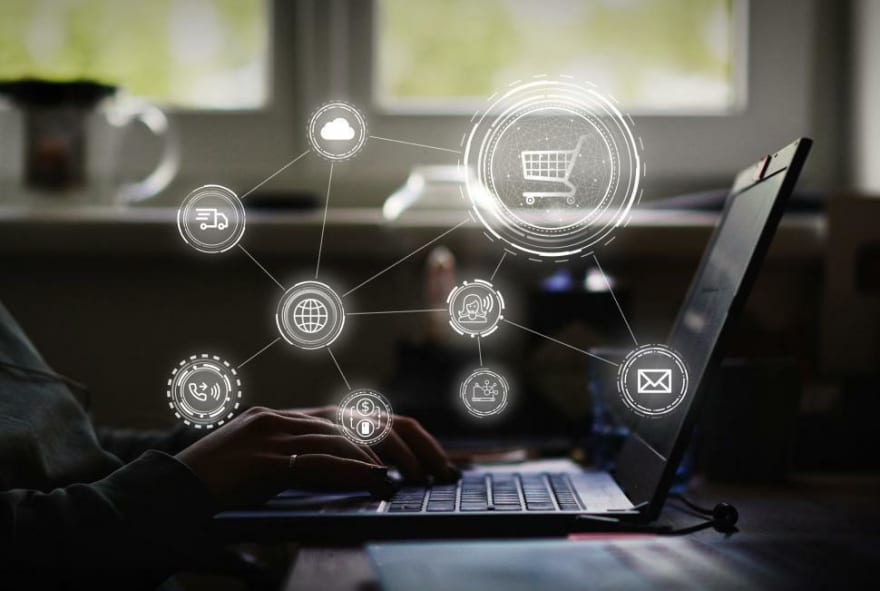 Enables you to make and receive messages/voice call in the most instant manner with high quality, across any platform, desktop, iOS, Android or carrier network in real time. You can also have unlimited open as well as private channels to get connected and engaged with other global users and share instant updates, images, files, etc.
After having some information about the regular features.
Now, let's turn our projection over the key comparison of features and functionalities - the ever demanding topic any developer will look out for.
CONTUS MirrorFly Live Video Call App vs. CometChat Live Video Call App: A Head to Toe Highlights
Before getting in, Let's start by having some insight into these real time chat solution providers in terms of business - as to Why does the business prefer them?
CONTUS MirrorFly In Business Terms
If we approach CONTUS MirrorFly in terms of business - they are the most scalable and reliable real time video calling software of the era that supports any enterprises despite their size. It's features are so flexible that it gets compatible with any third party device easily.
CONTUS MirrorFly aims to connect the maximum of businesses as it's APIs and SDKs are comparatively hassle free in all terms.
Let's have some study on
Some Highlighted features:
1 billion + concurrent user global engagement
End-to-end customization
SIP/VoIP Calling
One-to-one/group Voice/video and Messaging
Voice/Video conferencing & call Recording
High-end Security
trusted by 40+ use cases like healthcare, e-learning, social platforms, e-shopping, and much more.
Pricing : One-time license cost
Clients : cellcard, etisalat, ikonix, repere, MyGate, stc, and much more.
Comet Live Video Call App In Business Terms

When it comes to businesses, Comet live video calling software has also marked its presence by being one among the leading API and SDK providers in the market. As a cloud communication platform software provider, it includes all the real time features to keep the business connected globally.
Comet live video call app provides a chat UI kit with the components that suits all the platforms and can go live easily.
Let's have some study on,
Some Highlighted features :
Audi/Video Conferencing
Chat/Messaging
File SharingTyping indicator
Video broadcasting
Pricing : Free and monthly subscription
Clients : udaan, Calix, nagarro, ENDEAVOR, Swedbank.
Now, the further section moves with more into features and functionalities comparison in real time. Let's see!
CONTUS MirrorFly Live Video Call vs. CometChat Live Video call : Comparison
This section will let you find the most in depth insight over some of the features comparison of CONTUS MirrorFly and CometChat for a better exposure.
| Feature | CONTUS MirrorFly | CometChat |
| --- | --- | --- |
| Compatible for iOS, Android & Web Application | ✔️ | ✔️ |
| On-premises/On-cloud Installation | ✔️ | ✔️ |
| Fully featured chat UI | ✔️ | ❌ |
| Highly customizable UI theme | ✔️ | ❌ |
| Multi-language UI | ✔️ | ❌ |
| Open source UI kit | ✔️ | ✔️ Design files for Sketch |
| 1-on-1 chat | ✔️ | ✔️ |
| Group chat | Unlimited Users | Limited Users |
| Voice chat & Recording | Unlimited Users | Limited Users |
| Video chat and Recording | Unlimited Users | limited Users |
| Screen sharing | ✔️ | ✔️ |
| Broadcast message | ✔️ | ✔️ |
| Real-time translation | ✔️ | ✔️ |
| File uploads | ✔️ | ✔️ |
| End-to-End Encryption | ✔️ | ✔️ |
| Push notifications | ✔️ | ✔️ |
| Desktop notifications | ✔️ | ❌ |
| Reply-via-email directly (sync to chat) | ✔️ | ❌ |
| Activity history & dashboard | ✔️ | ✔️ |
| Voice/Video Call Queuing | ✔️ | ❌ |
| Interactive Voice Response | ✔️ | ❌ |
| Read indicator | ✔️ | ✔️ |
| Voice Monitoring and Reporting | ✔️ | ❌ |
| Location sharing | ✔️ | ✔️ |
| Live Broadcasting | ✔️ | ✔️ |
| Authentication Tool | Support Multiple Authentication | Only 2 Authentication |
CONTUS MirroFly Live Video Call Or CometChat Live Video Call: What's Best - Some Pain Points!

Till now the above sections have explained a lot about CONTUS MirrorFly and CometChat with their feature comparison.
But, here comes the most precise section with the PAIN-POINTS that can tell you the most as which one to go for.
This part is not targeting the real time features but they talks about the CORE REASONS that every business looks out for when they want to invest in something bigger like planning to make a video chat app.
So, Let's start...
High Pricing
CometChat chat is based on SaaS model, so it follows the scenario of monthly subscription wherein the users have to pay for whatever they use, on a monthly basis which is quite expensive when compared to CONTUS MirrorFly's one time license cost feature.
As CONTUS MirrorFly follows the SaaP model, there is no monthly subscription and also the customers can use their chat app with all their desired features throughout life.
Customer Service -
Customer service is one of the most vital needs of any business, so it has to be up to the mark. With CometChat the response for the query is very slow, more or less 2 days to hear back from them, and that too the issue will mostly take time to resolve with no limited timeframe.
Whereas, CONTUS MirroFly ensures the best customer response till the deployment of your chat app. Their skilled developers are available all the time with their supportive hands to get you through the way as soon as possible.
Among some basic features - Push Notification can be Enhanced
Where CometChat live video call app provides more of the addition with push notification, including SMS and desktop notifications with clarity under all circumstances, there CONTUS MirrorFly's push notifications feature does involve minor glitches when it comes to poor internet connection, they are simple but still be more appropriate if enhanced.
Deployment Issues
CometChat does not follow the delivery methodologies of each framework. For instance, if they have proposed a pre-made visual interface, it will not comply with the flow of the framework. As a result, it takes a lot of time to achieve a perfect outcome.
This is not the case with CONTUS MirroFly as they follow certain special strategical protocols over the deployment process and work accordingly from the beginning with a regular check over every step.
UI Design not upto the Standard
With CometChat, the UI design is not worth it's high pricing. The interface does not seem to be that much user friendly with bugs during the execution, which is not getting fixed easily. Moreover, the system provides a wrong update as it's working on the bugs when it's not.
Here with the same UI design, CONTUS MirrorFly is capable and adaptive to work with any type of tech stack easily as per your business requirement. Also it offers the most user friendly design with your video calling app wherein, the user can have an end-to-end easy navigation and a better understanding of codes even if they don't have any prior experience on coding.
Anyhow, the above are some of the pain points that clearly give you the idea of which one to go for.
As the above given reviews on how to make a video chat app are depending upon my research, I want you to do some research at your end too considering my post as a supportive document, before making your choice.
But still, if you feel you need some more guidance concerning the same, they just feel free to drop your queries. I will be pleased to guide you with the most.
So, Now it's your time to have a start with your real time video call API & SDK providers research and have a clear set up for your video calling software building before a start.
Looking forward.. Good Luck!