I'm after some advice on web design. I know this community is full of great developers and was wondering if there are any designers out there that would be able to provide some of their experience and guidance.
I was also wondering if there is another site that you can use to get feedback on designs, or if there was a way we could make a new tag or use an existing tag on Dev.to to promote others looking for design advice?
Showcase theme
I have been working on and off with a new theme that can be used to showcase your work. I'm pretty happy with the homepage and the blog pages, but I'm struggling with the actual showcase page and how to lay it out.
I've made it so the items can have a background image, but it looks a bit too busy to me, but then its a bit plain without an image (see top item on showcase page). I was thinking about simplifying the page by making a single large image and having the text below but I quite liked the side by side effect. I wanted something a bit different, but still neat and tidy.
Any advice appreciated!
Homepage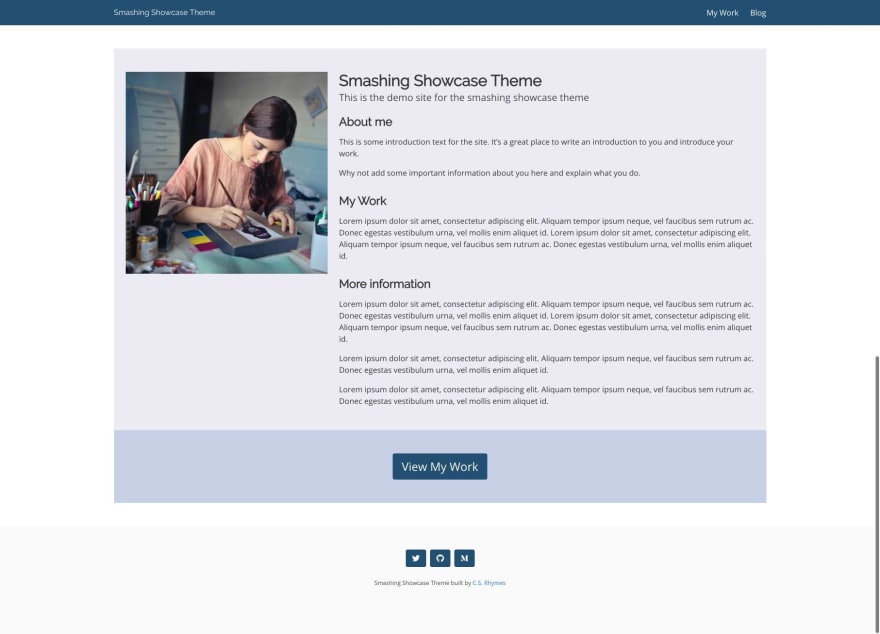 Showcase page
Blog Page
Post Page